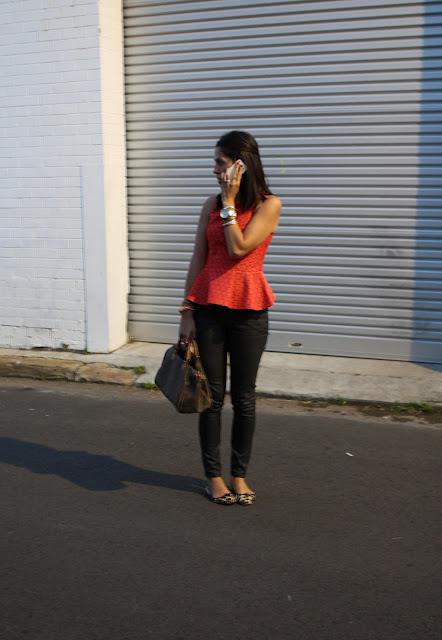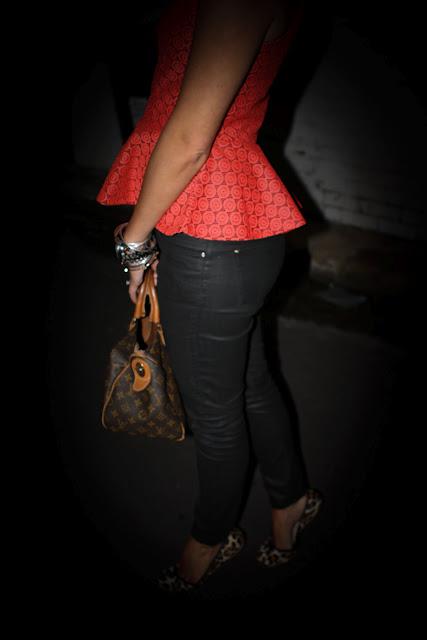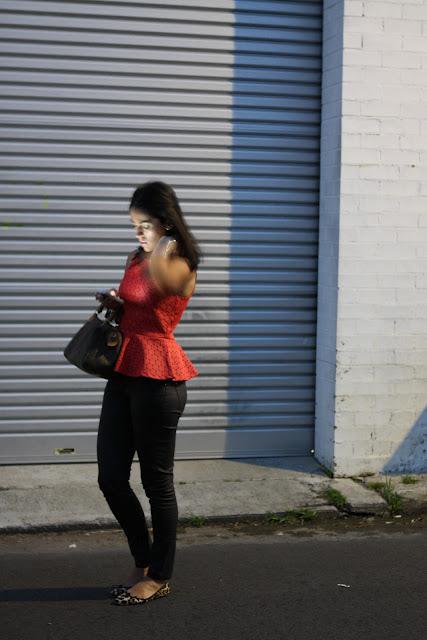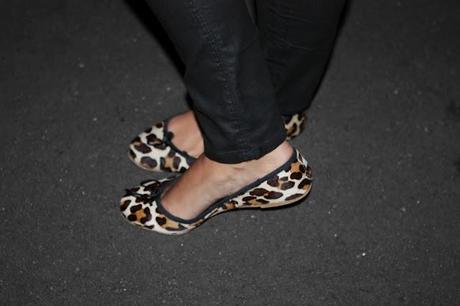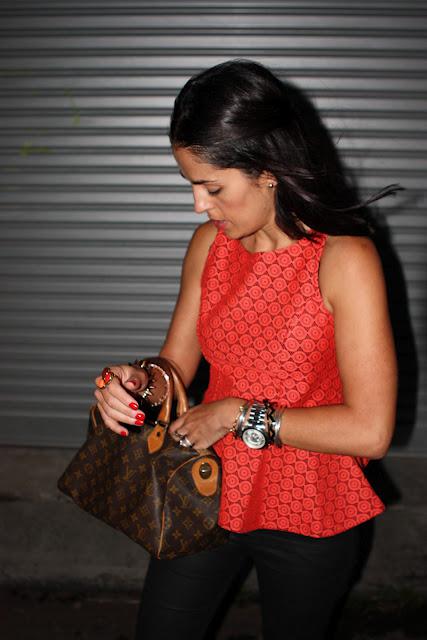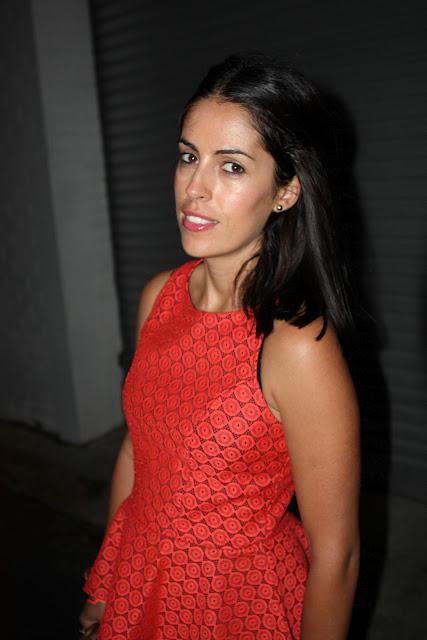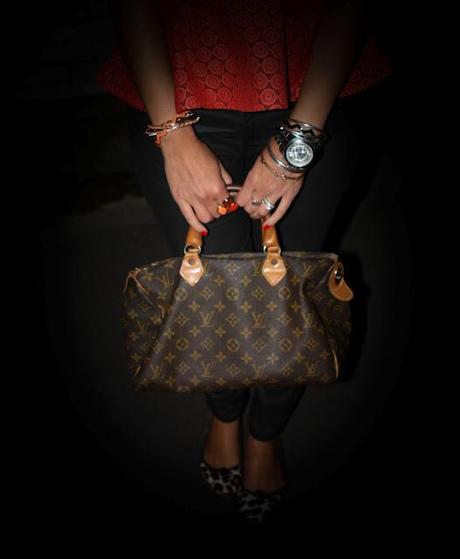 Hi Lovelies!
Ok, so the inspiration is starting to flow back again.  This is what I wore to work today, such a great little top - hides any muffin tops and bloated tummies (WINNING!).  Tonight we used a flash, doesn't happen often as I actually don't like using flash, but here it doesn't look bad - don't you think?  
So here you have it, Sydney at dusk in March very warm... Summer has certainly come but, in Autumn.  Go figure!
Big Love to you all!
LSB xoxo
Top:
ASOS Peplum top in floral lace
Jeans: Zara (similar
here
)Shoes: Zara (similar here)Bag: Louis VuittonAccessories: Michael Kors, ASOS, French Connection, Sportsgirl, Equip, Tiffany & Co