People always prefer to visit Himachal Pradesh due to its diverse climate and flora & fauna. The state is an ecstasy for natural lovers and offers you esteem beautiful location to catch a glimpse of it. The Himalayan ranges covered with snow, colorful flower parks, cheerful rivers, dense pine forests, friendly people, makes it perfect location to spend your leisure time away from the busy life of the city. The people of the state speaks totally different language but easy to understand. They are very friendly & supportive and you will get all the fundamental things which are utilized in our daily life. As Himachal Pradesh has number of tourist spots but Rohtang Pass and Solang Valley are the most visited place amongst travelers. Here is a quick look about the Rohtang Pass and Solang Valley.
Solang Valley
Snow covered hills and glaciers present this majestic valley an ideal spot for picnic. The place is situated in the middle of the way of Manali and Kothi and has cool ambience to feel and observe. This tourist spot offers you a lot of winter sports like Paragliding, Skiing, Horse Riding and boating. You can do horse ride at the terrain of areas.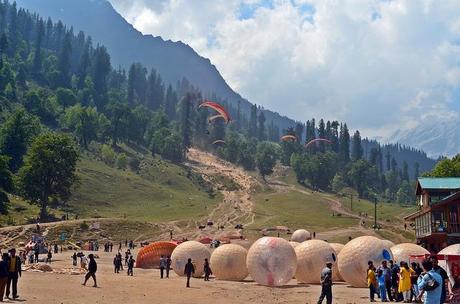 Solang Valley-Recreation Ground
Rohtang Pass
Located at a height of 13051 feet from the sea level and at a distance of 51kms from the Manali, Rohtang Pass offers you a delightful time for you and your loved ones. The place has some of the best panoramic view and open to experience it from June to October every year. It is also a paradise for trekkers. Nearby to the Sonapani Glacier, it is a doorway to Lahaul Spiti, Pangi and Leh Valley.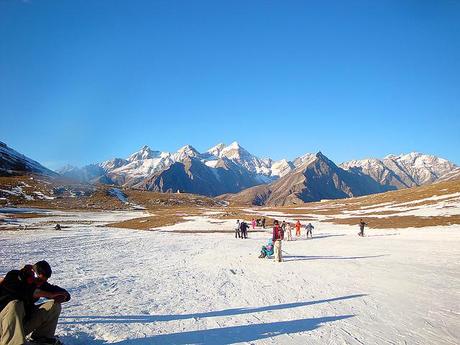 Rohtang Pass
These two places are most prominent attraction of Himachal holiday package which you can get from a tour organization as they will include all the major tourist places of the state and keeps you away from trouble. Book such type of plan and explore this dreamy state which has become a must see destination.