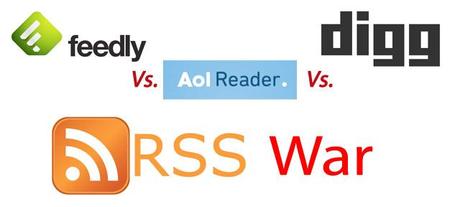 When Google decided to shut down its' old RSS reader for good, they were certain that RSS is old fashioned and no one's really using it. But, since the moment of the announcement of Google Reader retirement, it turned out to be a fortune for other new startups. Feedly was the first that came to save all the regular readers on Google Reader and managed to turn the small startup into a massive service with millions of users. Their huge success influenced few other companies to try it out. The dying social bookmarking site, Digg then joined the RSS reader bandwagon, followed by AOL. Truth be told, I didn't even know that AOL still existed.
Both AOL reader and Digg reader are still in Beta stage. I was lucky enough to get  invites to try them out before launch. Read on to find what I think about those RSS readers, and what I think is the best for you.
Feedly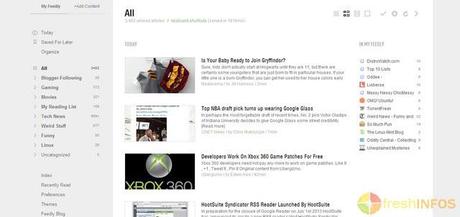 With over 12 million users, Feedly is already well established and have been migrated to the cloud. It has an impressive, customizable interface that makes reading feeds very easy and allows you to browse, search and add any feed to your stream while keeping them well organized in under categories of your choice.
Feedly is also available for iOS and Android. Those apps works as smooth as the web version and allows you to sync your feeds and saved pages among several devices. To be honest I never thought RSS readers would be a thing again, but it turned out to be a misconception because right now Feedly is helping me in many ways to save my time.
Digg Reader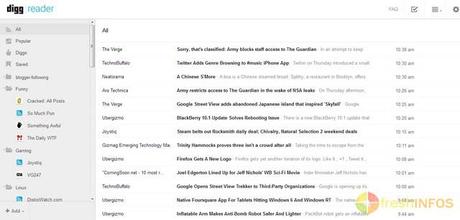 Even after revamping Digg, they couldn't save the dying network. So, now they are trying to save it with a RSS reader. And it could work. Following the invite forced me to login to Digg reader via Twitter or Facebook, and then forced me again to import feeds from Google Reader.
After hanging around in there for a few hours I found that Digg Reader is very similar to Feedly. Has the same way of categorizing, adding feeds and management. And there's a cool new "Popular" section that allowed me to find the hot stuff in among all the feeds in my account and it also curates top news in Digg as well. Feeds are well formatted and works even faster than Feedly. Only problem is that it only has two viewing options, list view and expanded. I cant view my feed with thumbs like I can do with Feedly. Also as TechCrunch points out, the missing Search feature is a real buzzkill.
AOL Reader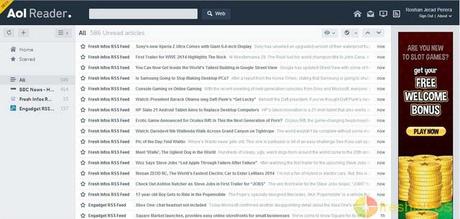 As soon as I asked for an invite, they've sent me one for AOL reader. I guess they are that desperate. After the logging in routine and importing from Google I tried to read some feeds in there. First thing I found was that the formatting sucks. Images always appear on the top left corner of a feed, followed by paragraphs all over the place. Even folks over at TNW thinks it's " highly unexciting".
Even at Beta stage there are huge ads appearing to the right, taking up a lot of space and we are left with a tiny space in the middle to find all the feeds to read. Upon clicking on a feed, it shows the article in a pop up window. There's no save option, but you can "star" any feed to find them later.
The winner is..
Do I even have to say it? I'm sure you must have already figure it out by now. Yes, of course it's Feedly. It's well polished, the team behind it has been updating and fixing Feedly for a long time and currently it works smoother than Google Reader did. Besides, it also has mobile facility.
Then again, since Digg and AOL are still in Beta, they have plenty of room to improve. Although, it would take some time for them to catch up with Feedly. In the meantime, I recommend you to go with Feedly. You wouldn't be disappointed. Most other experts like NYTimes also agrees as they recommend Feedly as the best Google reader replacement.

(All the images, trademarks, logo's shown on this post are the property of their respective owners)
Roshan Jerad Perera