We went to my Grandma Biggs's house today to have dinner. I hunted for pill bugs but only found 2. I actually found 3 but one crawled out of the cup, so I was left with two. :( We decided to drive to a little lake near my grandparent's and look for pill bugs there, no such luck. But we did bring bread to feed them. We eventually found a sign that said not to feed them, but the lake was pretty nasty so it's like, you say to not feed them, but yet  you let them live in a gross habitat like that? Hmmmm... Here are some pictures and a video :) 
The three little ducks trudging through the muck, the other ducks just flew over.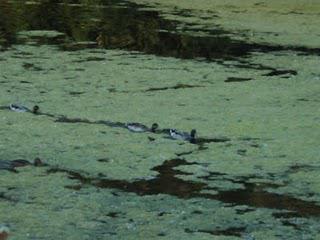 Most of them out around, waiting for bread.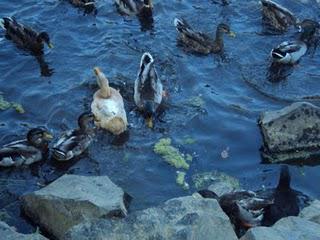 They were silly ducks.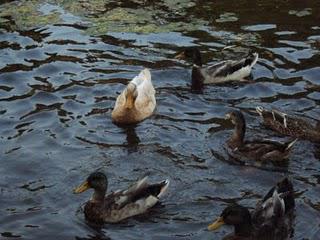 Oh... it looks strange... like it's sniffing the other one's rear end.... hahaha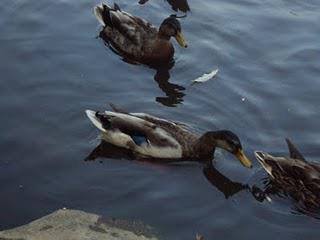 *QUACK!*