WND
FEDS SUE CITY FOR REJECTING ISLAMIC CENTER
'The people of Abu Huraira have a right to practice their religion'
ST. ANTHONY, Minn. (AP/WCCO) – The federal government announced its plans to sue the city of St. Anthony for rejecting a proposed Islamic center a couple of years ago.
U.S. Attorney Andrew Luger formally announced the civil rights lawsuit at a news conference Wednesday afternoon.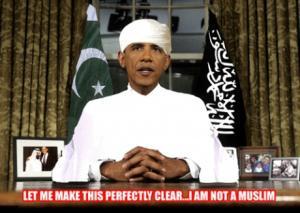 The announcement follows a recent notice of intent to sue sent by the U.S. Department of Justice alleging religious discrimination.
"Freedom of religion and the right to assemble peaceably are enshrined for all Americans in the Bill of Rights," Luger said. "The people of Abu Huraira have a right to assemble peaceably – they have a right to practice their religion, and it's our job to enforce that right."
A spokeswoman says the U.S. attorney's office

 in Minneapolis tried to reach an out-of-court agreement with the parties during a two-year investigation.
The St. Anthony City Council voted 4-1 to reject the proposed Abu Huraira Islamic Center, saying a religious and cultural center wasn't compatible with the site's light-industrial zoning.
More than 150 people attended the meeting, some of whom spoke out against the center.
Read more at http://www.wnd.com/2014/08/feds-sue-city-for-rejecting-islamic-center/#fVApqodu65sVqfvw.99