Special thanks to J. Nicole, the creator of 

www.getnourshishment.com

, for contributing our monthly healthy recipe and relationship tip! Be sure to visit her site for more!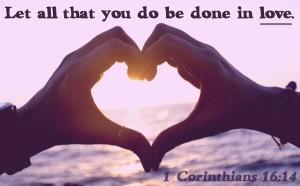 Image courtesy of www.prayers-for-special-help.com
Relationship Tip
As women, we prepare ourselves to be wives by learning to cook, clean, work with children, etc. This is great, yet God calls us to submit to our husbands as unto the Lord above all things. If we are to practice anything in preparation for marriage we are to start by submitting to the Lord. If you can't submit to the One who created you, died for you, and loves you more than anyone else in your life, it will be practically impossible to submit to an imperfect being – your future husband.
Salmon and Ritz
Cook Time  
  Prep Time     5 mins
+ Cook Time    20 mins
   Total Time    25 mins
Ingredients
Salmon Fillets
Season Salt
Garlic Pepper
Crushed Red Pepper
Italian Seasoning or Medley
Ritz Crackers
Butter
Directions 
1.Clean salmon fillets thoroughly with cool water.
2. Preheat the oven to 425 degrees.
3. Base the baking pan with cooking oil (vegetable or olive oil)
4. Place the pan in the oven for approximately 5 – 10 minutes.
5. While the pan is in the oven, season the Salmon to your liking. I like to use season salt, garlic pepper, crushed red pepper, and Italian seasoning.
6. Once completed, place the salmon in the oil based pan.
7. Place back into the oven for about 15 – 20 minutes. Or until the salmon is about 3/4 cooked.
8. Meanwhile, melt 3 tablespoons (tbsp.) of butter.
9. Pour the melted butter on top of the salmon. Allow it to cook for an additional 5 – 10 minutes or until completion.
10. Crush enough Ritz crackers to add as a topping to the salmon.
11. Immediately coat the surface of the salmon  with the crushed Ritz crackers.
12. Serve when ready.
Bonus Tip
Use the recipe as a guide and cook the salmon according to size. It is very easy to dry salmon out. 
Subscribe to Blog via Email
Enter your email address to subscribe to this blog and receive notifications of new posts by email.