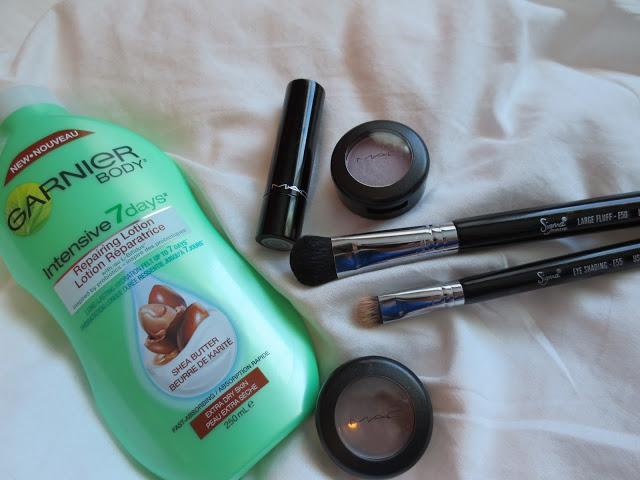 February is almost over with! Although I had a lot of school work and midterms in February, it was still a great month. We also had reading week this month which was nice because I was able to take a little break from school and work on some other things. 
I have a lot of great products this month that I just can't wait to share! Not normally do I have this many MAC products in my favorites but this months I have been loving them!
So let's get into my February favorites...
Garnier Body Intensive Repairing Lotion
I saw this new product about a month ago while grocery shopping and it claims its long lasting hydration can be felt up to 7 days. It contains shea butter which smells amazing! What I love most about this product is that it is fast-absorbing so you don't have to stand around and wait for your skin to dry. The month of February has been really cold and my skin gets really dry. But this lotion really does help improve my skin for days.
MAC Eye Shadows in Crystal (frost) and Copperplate (Matte)
I have been loving both of these eye shadows together. I like to put Crystal on the lids and Copperplate in the crease. I think the mix of the frost and the matte formulas make a beautiful combination! I am also really impressed at how these eye shadows do not crease.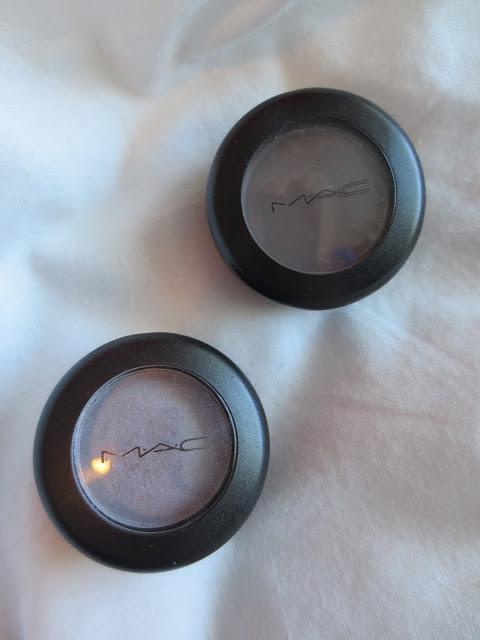 Left: Crystal (frost) Right: Copperplate (matte)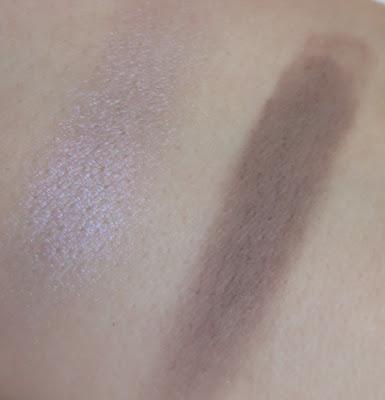 Left: Crystal (frost) Right: Copperplate (matte)
Sigma Large Fluff makeup brush- E50
I have been using this brush so much this month! I like using it to apply the Copperplate eye shadow shade (as seen above) to my crease and a little on the brow bone. This brush is also really good for blending.
Sigma Eye Shading makeup brush-E55I use this brush all the time, but this month my face has been extra red with the cold, and I use it to apply concealer. Normally a concealer brush is a lot smaller but I like using this one because it is bigger and I can sweep it on my face. You could also use this brush for applying eye shadow on the lids.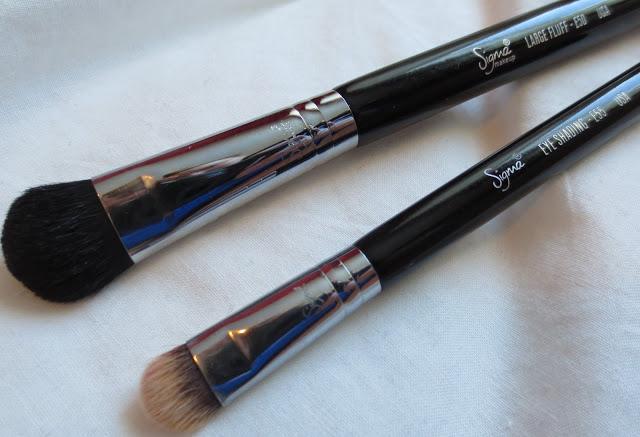 MAC Sheen Supreme Lipstick in Zen Rose
My last February favorite is MAC Sheen Supreme lipstick in Zen Rose. I have been loving this color this month. I like that you can sheer it out and wear it more as an "everyday look". I have a more in depth review, if your interested in checking that out you can click here. Here is a swatch of the colour: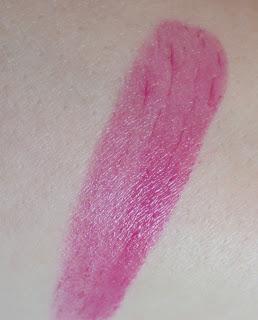 MAC Sheen Supreme in Zen Rose
What are you favorites for the month of February?
Thanks for reading!
*I am a big fan of Sigma makeup brushes and a member of their Affiliate Program! You can join to by visiting the Sigma Beauty website!