Oh my. We've got a LOT to look forward to this month–check out what's happening in February!
Note: I am also publishing a separate post of "Valentine's Day Beer Events" that has many more events, so be sure to take a look at that one too!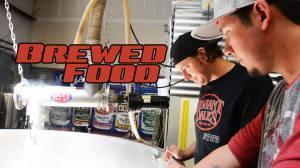 Brewed Food has 3 events in Feb:
Thur., Feb. 4, 6 p.m.: Brewed Food presents a night with New Belgium and Highland Tap and Burger
Thur., Feb. 11, 6 p.m.: Brewed Food presents a night with New Belgium and Harman's Eat & Drink
Thur., Feb. 18, 6 p.m.: Brewed Food presents a night with New Belgium and Rebel Restaurant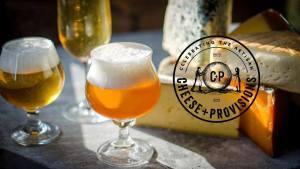 Tue., Feb. 2, 6-8 p.m.: Cheese + Craft Beer Tasting at Factotum Brewhouse (3845 Lipan St, Denver).
Sunnyside neighborhood merchants Cheese+Provisions and Factotum Brewhouse are teaming up for an artisan cheese and craft beer pairing!
Four distinct craft beer and cheese pairings will be enjoyed,along with a background on the style and history of each cheese and beer and why they are paired. What better way to celebrate Groundhog Day than to repeatedly savor a cheese and follow it with a delicious, fresh beer?

Sour Month–all month long at First Draft Taproom & Kitchen (1309 26th St., Denver).
First Draft Taproom & Kitchen in RiNo will feature sour beers for the entire month of February. With a minimum of 5 sour taps at all times, First Draft will look to educate guests and enlighten palates with one of America's growing craft beer trends. The rotating sour taplist will include notable sour beers from breweries like Russian River, Almanac, Crooked Stave, Gueuze Tilquin, and Trinity Brewing, but will also highlight some small craft brewers' sour offerings as well including Platt Park Brewing, Odd13 Brewing, and Pikes Peak Brewing.
In addition, First Draft Taproom & Kitchen will also host a beer dinner with the preeminent sour beer brewery in the US, Crooked Stave, at the end of the month. First Draft's chef Peter Garner will pair a 3-course meal with some of Crooked Stave's best and rarest offerings. Details and tickets forthcoming.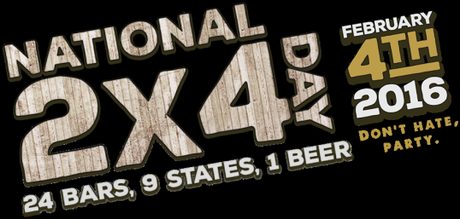 Thur., Feb. 4: National 2X4 Day by Melvin Brewing
Wyoming's Melvin Brewing is celebrating their award-winning 2×4 Imperial IPA across the U.S. on

Thur., Feb. 4 

with special events at 24 bars from Boston and New York to San Diego and Seattle. The swag, the hip-hop, the ninjas, and – of course – Melvin's 2×4 will all be out to party.
2×4 is an Imperial IPA with a stupid amount of hops. Checking in at 10% ABV, 2×4 has a light malt base that reveals notes of pine, citrus and tropical fruit. 2×4 has won a gold medal at the Great American Beer Festival, back-to-back Alpha King awards (2nd in 2015) and holds the current World Beer Cup Gold Medal.
Melvin's 2×4 Imperial IPA has only been available on draft at Thai Me Up restaurant in Jackson, Wyoming, until meow! National 2×4 Day is your first (or second) chance to taste this outstanding beer before it launches into wider distribution.
Participating Colorado bars include:
Boulder

:
Backcountry Tap House, 2319 Arapahoe Ave, Boulder 
Backcountry Nederland, 20 Lakeview Drive, Nederland
Denver

:
Falling Rock, 1919 Blake Street, Denver 
Hops and Pie, 3920 Tennyson Street, Denver 
Fort Collins

:
Tap and Handle, 307 S College Avenue, Fort Collins 

Tue., Feb. 9, 6 p.m.: Rogue Beer Dinner at Euclid Hall (1317 14th Street, Denver). 
Oregon-based Rogue Ales' Brewmaster John Maier will bring rare Rogue beers when he visits Denver's Euclid Hall for a special beer dinner on Tuesday, February 9th at 6:00 p.m. kicking off his four city tour of America. Chef Jake Grant has paired his eclectic five course menu with six selections from the Rogue collection.
The dinner is $89.00 per person including tax and gratuity.
Maier hasn't been to Denver since the 2005 Great American Beer Festival. He joined Rogue just a few months after construction began on Rogue's Bayfront Brew Pub in 1989.  The second course features Beard Beer, brewed with a yeast created from Brewmaster John Maier's beard. John has had the same old growth beard since 1978 and for over 18,000 brews, so it is no great surprise that a natural yeast ideal for brewing was discovered in his beard.
Six courses and plenty of beer… this is a night you won't want to miss!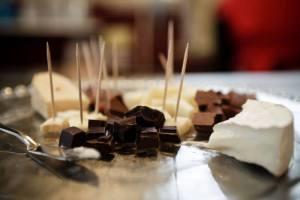 Wed., Feb. 10, 6-7 p.m.: Epic Beer School: Cheese, Chocolate and Beer at Epic Brewing (3001 Walnut St, Denver).
If you share a passion for chocolate, cheese or beer, you will love this class!
We will go over how to build cheese and chocolate boards and pair each with beer!
Plus, THIS CLASS IF FREE! Just show up shortly before the class begins and put your name on the list! It will cap off at 20 people, so first come first serve.

Feb. 12, 13, & 14: Ratio Beerworks 1st Anniversary Party at Ratio Beerworks (2920 Larimer St., Denver).
It's time to celebrate Ratio Beerworks 1st anniversary! We have an awesome weekend of wild events planned and can't wait to see you in the taproom!
Get ready for special tappings, bottle releases, firkins, comedy, live music, giveaways, brunch and food trucks. We plan on partying throughout the weekend so mark your calendar!
More details will be posted soon, so stay tuned!
We can't wait to party with all of you that made this year so much fun.

Wed., Feb. 17-Fri., Feb. 19, 5 p.m.: Girl Scout Cookie Pairing at Renegade Brewing (925 W 9th Ave, Denver).
It's that time of year again! Time for Girl Scout Cookies, and what better way to enjoy them than with some beer! Join us Wed.-Fri., February 17-19 at 5pm – close, where $12 gets you four 4 oz pours of beer paired with four Girl Scout cookies. RSVP here so we know how many cookies we need to order! Buy tickets here, or purchase in the tap room for $10.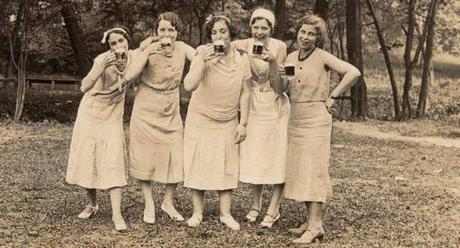 Tue., Feb. 16, 6 p.m.: Women's Only Craft Beer Classes 2 of 3 at Factotum Brewhouse (3845 Lipan St, Denver).
Well now you know your ABV from your IPA. You have a better understanding how beer is made and that all dark colored beers do not taste like coffee. You've probably even ordered a beer at a brewery based off of its IBUs. That means you are ready for Class 2!
In this second class we will delve deeper into the nuances of all the different craft beer styles and the history of popular beer regions from around the world.
All three of these courses are designed just for women (by women), who are interested in learning more about craft beer. Join us for these low key, friendly, no pressure, and FUN sessions.
All classes taught by a female in the industry. All classes include multiple tastings of the subject matter and snacks. All classes allow for plenty of networking and meet and greet time.
Purchase tickets in our taproom or on our website
http://factotumbrewhouse.com/events-classes/

Fri., Feb. 19-Sat., Feb. 20: Goldspot Brewing 1st Anniversary Party (4970 Lowell Blvd, Denver).
We're turning 1! Come help us celebrate.
2 days of special beer tappings, including our whiskey barrel aged Black River Imperial Stout! Food from two of our favorite food trucks, Matt's Snack Shack (Friday) and Bakin Bakery (Saturday)! Live music from Regis' own Souled on Saturday! Random giveaways and prizes during the day.
Stay tuned for more info throughout the month. See you guys then!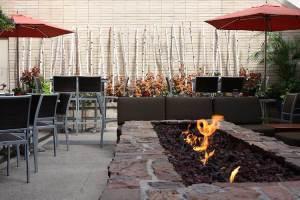 Fri., Feb. 19, 5:30-7:30 p.m.: Winter MMMINGL 2016 at Second Home Kitchen + Bar (150 Clayton Ln., Denver).
Join us on Friday, Feb. 19th from 5:30-7:30pm at Second Home Kitchen + Bar in Cherry Creek for an amazing selection of small plate dishes created by resident chef David Anderson. To wet your whistle, Call to Arms Brewing Company will present a variety of stunning craft beers and Golden Moon Distillery & Speakeasy will make a delicious assortment of hand-crafted cocktails for every taste. Limited tickets on sale now: $65.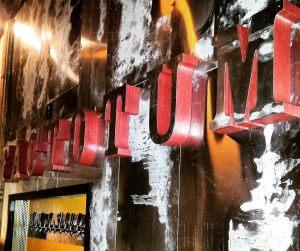 Sat., Feb. 20, noon-10 p.m.: Cheers to ONE Year! at Factotum Brewhouse (3845 Lipan St, Denver).
1st Anniversary Party – Details forthcoming!
Live Music
5280 Sliders
Special Tappings
Free Anniversary Glassware/11 Free Beers to the first 100 attendees

Firkin Stout Month–all month long at Dry Dock Brewing (15120 E Hampden Ave., Aurora).
Stout Month, which originated at Mountain Sun Brewing Company in Boulder, is now an annual statewide tradition. We're celebrating with a month full of specialty stout firkins at each of our locations, including Maple Bacon Breakfast Stout, Banana Split Stout, and Bourbon Oaked Vanilla Cherry Stout.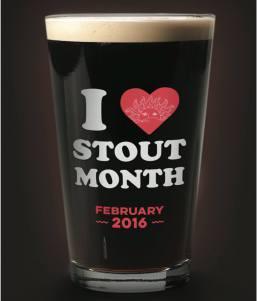 Stout Month!–all month long at all Mountain Sun Pubs
Now in its 23rd year, Stout Month has become a Front Range phenomenon. A dozen taps at all five Mountain Sun locations will be devoted to local and regional versions of this rich, thick, dark ale. Again this year, Stout Month will feature only Colorado stouts in celebration of our thriving suds scene.  
Stout Month 2016 is filled with more stouts than ever with 29 Mountain Sun stouts and more than 30 guest stouts from 25 different breweries. And the most exciting part of this year's celebration is it's a leap year, so you'll have an extra day to enjoy the stout festivities.
Mountain Sun 2016 NEW RELEASES

: Cherry Vanilla Stout, Chestertown Colonial-Style Stout, Planet Lovetron Imperial Milk Stout
Mountain Sun Barrel-Aged Stouts

: Bourbon Barrel-Aged Addition Imperial Coffee Stout, Bourbon Barrel-Aged Chocolate Thunder Imperial Milk Stout, Bourbon Barrel-Aged Oatimus Prime Imperial Oatmeal Stout
Mountain Sun Imperial Stouts

: Addition Imperial Coffee Stout, Megatron Imperial Stout, Nihilist Russian Imperial Stout, Oatimus Prime Imperial Oatmeal Stout 
Other Mountain Sun Stouts

: 48 Smooth Chai, Brett Stoudt American "Wild" Stout, Casual Friday, Chocolate Dip, Coconut Cream, Dark Harvest Pumpkin Stout, Dropkick, Girl Scout, Korova Cream, Moloko Plus Coffee Cream Stout, Norwegian Wheat, Shadow Master Belgian-Style Stout, Sharkbite, Space Odyssey, Sovereign Star, Straight Stout, Stoked Oak, Trickster, Yonder Mountain 
Guest Stouts

: Avery Vanilla Bean Stout, Boulder Beer Bogged Down Cranberry Stout, Call To Arms I [email protected]*#ING LOVE STOUT MONTH Session-Imperial Stout, City Star Brewing Night Watchman Stout, Comrade Brewing Koffee Kream Stout, Comrade Brewing Quit Stalin Imperial Stout, Diebolt Brewing The Commodore Bourbon Aged Russian Imperial Stout, Epic Brewing 825 State Stout, Epic Brewing Big Bad Baptist Imperial Stout, Great Divide Oak-Aged Yeti Imperial Stout, Hogshead Brewery Divine Right Imperial Stout, Hogshead Brewery Extra Stout, Left Hand Brewing Bittersweet Imperial Coffee Milk Stout, Left Hand Brewing Fade to Black Vol. 1, Odd 13 Brewing Blucifer Sour Cranberry Stout, Odd 13 Brewing Buzzin' Cuzzin' Coffee Oatmeal Stout, Odell Brewing Lugene Chocolate Milk Stout, Oskar Blues Brewery Bourbon Barrel-Aged Decimal Point Stout, Pagosa Brewing R.I.P. Milk Stout, Pagosa Brewing Soaker's Oatmeal Stout, Post Brewing Cul-de-sac Stout, Renegade Brewing Depravity Imperial Peanut Butter Cup Milk Stout, River North Brewery Barrel-Aged Avarice Belgian-Style Imperial Stout, Station 26 Brewing Oatmeal Milk Stout, Telluride Brewing Ski-in-Ski-Stout, Upslope Brewing Oatmeal Stout, Wild Woods Brewery Smores Stout, Wild Woods Brewery Black Smoke Imperial Stout, Wonderland Brewing The Cuban Import Foreign Export Stout, Yak & Yeti Brewpub and Restaurant Chai Milk Stout