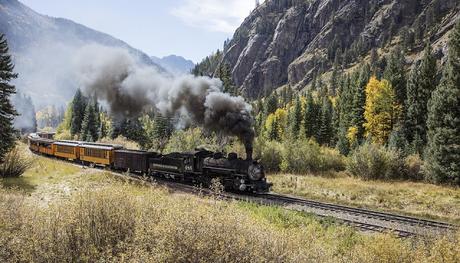 February 21st is...
Steam Locomotive's Birthday (1804), Card Reading Day, National Sticky Bun Day, National Biscuits and Gravy Day, International Tourist Guide Day, Breakup Day, Single Tasking Day, International Mother Language Day (1999), National Pillow On Head Day, Introduce a Girl to Engineering Day®/Discover Girl Day, Malcolm X Assassinated (1965), National Grain-Free Day, Shaheel Day (Bangladesh), Language Movement Day (Bangladesh), Feraliam, St. Peter Damian's Day
MORE (3rd Thursday):
The Great American Spit Out/GASpO
PLUS -
interesting books to read and free printables, paper crafts, kid crafts, activities, and coloring pages.
Want more Holidays to celebrate? Click for our Index of Holiday Freebies
---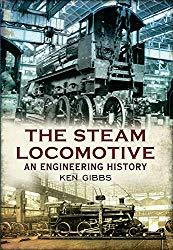 Steam Locomotive's Birthday (1804)
-- The first full scale working railway steam locomotive was built by Richard Trevithick in the United Kingdom and, on February 21, 1804, the world's first railway journey took place as Trevithick's unnamed steam locomotive hauled a train along the tramway of the Penydarren ironworks, near Merthyr Tydfil in south Wales Accompanied with Andrew Vivian, it ran with mixed success.
Read: The Steam Locomotive: An Engineering History
-- Books on railway history invariably start with the Stephenson's or with Richard Trevithick's locomotive of 1804, but the story begins much earlier with the development of steam engines for pumping out deep mines. Ken Gibbs, a retired engineer who served his apprenticeship in the Swindon Works of British Railways, takes a more practical approach to railway history, using its engineering developments to tell the story of the railways. From the first ideas to the development of better metals, manufacturing, technology in wheel casting, improved boilers and valve gears, his book is a refreshingly different approach to the plethora of picture books showing branch lines in days past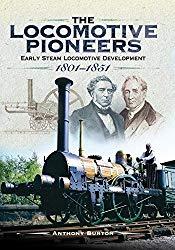 • The Locomotive Pioneers: Early Steam Locomotive Development 1801 - 1851 --
This fascinating book explores the development of locomotives over the course of fifty years. From Richard Trevithick's first experimental road engine of 1801 up to the Great Exhibition some fifty years later, locomotives have come far in reimagining and reinventing themselves to serve the people and British industry.
• Steam Trains: The Magnificent History of Britain's Locomotives from Stephenson's Rocket to BR's Evening Star --
Colin Maggs tells the story of the steam engine from pre-Rocket days to British Railways building the Evening Star, the last main-line locomotive, through to the preservation movement and the new-build locomotives of extinct classes such as the Tornado. In this comprehensive history, Colin Maggs, one of the country's foremost railway historians, tells of other, perhaps less well-known aspects of the history of steam in Great Britain.
• Steam Locomotive Coloring and Activity Books
---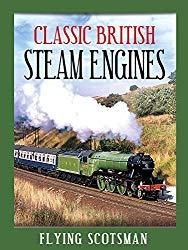 Classic British Steam Engines:
Flying Scotsman
Amazon Freebies:
🚂
Free Locomotive ebooks
. No Kindle? Download a
FREE Kindle Reading App
🚂
Read Locomotive ebooks for free with a Free Trial of Kindle Unlimited
🚂
Free Locomotive apps
🚂
Free Locomotive games
🚂
Listen to Locomotive LPs with a Free Trial of Amazon Music Unlimited
🚂
Watch Locomotive Videos for Free with a Free Trial of Amazon Prime
🚂
Listen to Locomotive Audible books with Amazon Audible, and Get Two Free Audiobooks
🚂
Free Alexa Skills | Locomotive
---
Free Printables, Coloring Pages, Activities and Crafts:
🚂
Steam Train coloring page
🚂
Trains Coloring Book
🚂
FREE Steam Train Number line 0-30 Early Years (EYFS) Printable
🚂
Steam Train Craft with Colouring and Gluing
🚂
Printable Train Number Matching Card Game
🚂
Steam Train Dream Train Busy Bag
🚂 Top 20 Thomas The Train Coloring Pages
🚂
On The Train | Printable Book for Early Readers
🚂 Transport Heritage NSW | Education resources
🚂 Steam Locomotive Worksheets and Printables
🚂 Locomotive Papercrafts
🚂
Make a train conductor hat - Alabama Department of Archives
🚂
Train conductor hat tutorial - On the Cutting Floor: Printable pdf sewing
🚂
14 Train Crafts and Art Ideas
---
Card Reading Day
- It is very popular to send and receive cards today. In order to read a card, someone has to send one. So, get the ball rolling and send out some cards today. Chances are, you will get a few back.
National Sticky Bun Day
- These treats are believed to have come to the United States with the Germans who settled in eastern Pennsylvania during the early 19th century. The pastry has seen a spike in popularity in recent years with help from the chain store
Cinnabon, Inc.
, but with roots which trace back hundreds of years, sticky buns are anything but a trend.
Single Tasking Day
- They say multitasking is ineffective — and may cause brain damage! Today, do only one thing at a time without feeling guilty. In other words, amid the emails, voice mails, texts, and tweets, let us pause for a moment and get one thing done we've been meaning to do for a long time.
International Mother Language Day (1999)
- To help raise awareness among all peoples of the distinct and enduring value of their languages. To promote awareness of linguistic and cultural diversity and multilingualism. It was first announced by UNESCO on November 17, 1999. Its observance was also formally recognized by the United Nations General Assembly in its resolution establishing 2008 as the International Year of Languages.
Malcolm X Assassinated (1965)
- Just as he began a speech to his newly formed
Organization of Afro-American Unity
, black activist leader Malcolm X was gunned down by several men standing among the 400-plus crowd at the Audubon Ballroom in Harlem, New York City on February 21, 1965. The assassination occurred barely a week after Malcolm X's Queens home was fire-bombed. Three men were convicted of the murder in 1966 and sentenced to life in prison
(two were released in the 1980s and the third won parole in 2010).
Introduce a Girl to Engineering Day®/Discover Girl Day
- During
Engineers Week
a concerted effort is made to reach out to school-age girls and make them aware of the educational fields which could lead them on the path to engineering careers. Women are severely underrepresented in the engineering profession. Research shows girls and young women often lose interest in subjects and the fields of study leading to engineering careers long before they enter college.