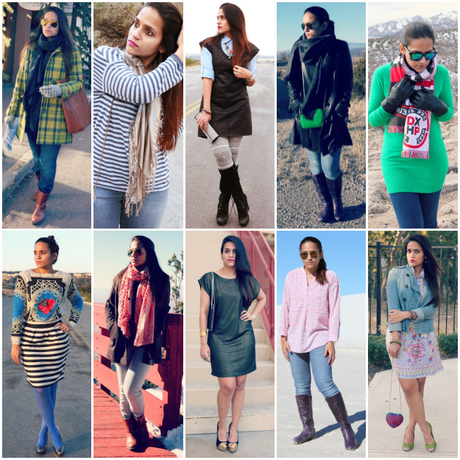 TOP ROW

: 1 / 2 / 3 / 4 / 5
BOTTOM ROW

: 1 / 2 / 3 / 4 / 5
And with this my favorite month is over. *Sigh!* I am usually very upset about the year flying by but this time I am not. I want this year to fly by. I want the time to keep moving. And I am glad that it is. 
Sartorially I think the month was pretty interesting too. Lot of layers. Lots of scarves. Lots of travel-style. A little bit of legs towards the end! (;
Other than that we also did a book review and shared a few style tips: here & here, created an inspiration board and a gift guide.

 
A rather well-rounded blogging month.

Wouldn't you agree?