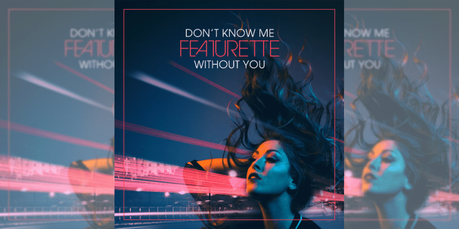 Toronto pop duo Featurette have new music to share with the release of Don't Know Me Without You. The musical team of Lexie Jay and Jon Fedorsen's new single is the follow-up to this spring's release of Million Things, but in their own admission, it's different and darker.
We caught up with Featurette for a Q&A to talk about their new song and what's coming up for them. And while we had them, we played a round of 5 Quick Questions as well. Check out the two-part Q&A now to learn about Don't Know Me Without You, upcoming tour dates, more new music, who they love to listen to, dream vacation plans and more!
And stay tuned, because we have a feeling you're going to hear a lot more from Featurette on the pop music scene in the future.

Don't Know Me Without You Q&A with Featurette
LJ = Lexie Jay // LF = Jon Fedorsen
Q. What do you love about Don't Know Me Without You as a song?
LJ. We love that we get to share a different side of us but still have it live in a pop world. It's WAY darker than our last single Million Things and shows a bit more of the breadth we've got going on in our upcoming album. It's dark and twisty and still packs a real punch in the chorus.
Q. If we asked you to describe the track in 5 words or less, what would you say?
LJ. Edgy, brooding electro-pop, with teeth.
JF. Dark-Pop with a banging chorus.
- this is so hard. Please accept our hyphenated-apologies! Haha!
Q. For you, what is the most exciting part of releasing new music?
LJ. Reconnecting with our fans and giving them a taste of what we're working toward! This time around it was very nerve-racking because our last single, Million Things, was VERY upbeat. Although the lyrics were still our signature dark vibe, we wrapped them up in cotton candy to make people feel like it was a happy song, to make it easier to swallow. This song is pretty much the opposite of that, fully plunging into the darkness and exploring the depths of our moodier music. We're super excited that people seem to be embracing their dark side in the track!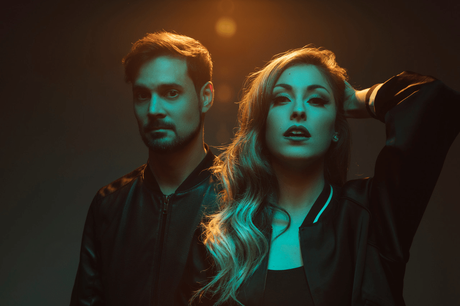 Q. We know you've got some tour dates coming up, what can you tell us about where you'll be and when?
LJ. Absolutely! We're finalizing details like opening acts and such, but here's what we've got for October:
Oct 2nd - Mill's Hardware - Hamilton w/ For Esmé
Oct 3rd - Gordon Best - Peterborough w/ Peachykine & For Esmé
Oct 4th - Driving Bell - Montreal w/ Nōva & For Esmé
Oct 11th - Guest Appearance at a mystery show in Toronto - Stay Tuned!
Oct 18th - The Rec Room - Toronto w/ Joan Smith, Hot Lips & Courage My Love
and more to come!
Q. Sometimes it can be hard for artists to tell us about all the things they've got coming soon - but what can you share with us about what you've got on the way?
LJ. First up we've got a video in the bag for Don't Know Me Without You which we're SUPER excited to release - it's directed by Ian Macmillan and it's a badass motorcycle car chase with a twist. I'm on a rooftop parkade overlooking downtown Toronto, and I get to drive a Porsche and a motorcycle, I mean come on! Our last video for Million Things was directed by Ian as well so if you've seen that one, you know it's going to be something special. We're also going to be on a fall tour with Toronto act For Esmé in early October, followed by a hometown show with Courage My Love, Hot Lips and Joan Smith at The Rec Room, which is supporting breast cancer awareness through Rethink Breast Cancer. It's going to be a fantastic night. After that we've got another single ready to go, and then we're releasing our sophomore album in Jan 2020 - HECK YES ready to rock!!
We also got to play a round of 5 Quick Questions with Featurette. Hit play and listen to Don't Know Me Without You now and check that out!
5 Quick Questions with Featurette
Q1. If you're on a long drive or a road trip, what is the one album that you can put on and listen to all the way through without skipping any songs?
JF. Three by Phantogram - literally just did that the other day driving in Vancouver to a music festival. It's an absolute work of art.
Q2. Do you have a dream collaboration partner that's at the top of your wish list?
LJ & JF. See above, LOL! Also, Canadian lovelies Dear Rouge (going to make that happen one of these days)! On the flip side, someone like Harley Streten (Flume) could be completely amazing too and really bring our already glitchy sounds to the next level.
Q3. Is there a venue that you haven't played yet that is at the top of your career to do list?
JF. Would love to play Danforth Music Hall someday, that would be huge for us. We just saw Chvrches and Dear Rouge play there this year - great venue.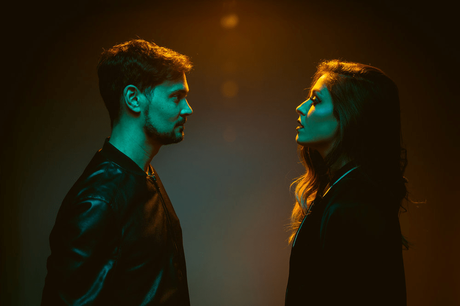 Q4. If you took two weeks off, no music work, do you have a dream vacation you want to take?
LJ. YES! Picture this: New Zealand, Australia, Thailand, Vietnam and Japan... and just eat myself to death.
Q5. Which artist, making any kind of music, do you think people should be paying more attention to?
LJ & JF. If you haven't checked out Little Destroyer from Vancouver, we're super into them right now. Also, on that playlist inside our brains: Kill J and Petite Bisquit. Consider this the direction we may well be taking some of our new music in the not-so-distant future, we're totally inspired by them.
Big thanks to Lexie and Jon! Check them out online and keep up with what they've got coming up.
Website: featurettemusic.com
Twitter:@FeaturetteMusic
Facebook:@featurettemusic
Instagram:@featurettemusic