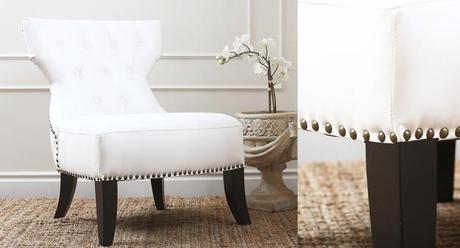 Photo from Abbyson Living.
Starting today, the Goedeker's Home Life blog will feature a weekly brand spotlight. Between all the appliances, home furnishings, lighting and plumbing products, and mattresses we sell, there are nearly 200 different brands! We thought giving you a little snapshot of each brand each week would be informative and interesting.
To introduce each brand, we will provide you with a few basics before we go in-depth. Now, let us kick-off our feature!
BRAND BASICS
Brand Name: Abbyson Living
Brand Type: Furniture & Lighting
Year Started: 1982
Website: www.abbyson.com
A BRIEF HISTORY
Abby Rafieha, the founder of Abbyson Living, received his B.S. in Industrial Management at Tehran University. He then went on to pursue his Masters in industrial technology management and his Ph.D. in economics in Houston, Texas. Soon after he finished his schooling, his wanderlust and sense of curiosity compelled him to travel across Europe and Asia. Throughout his travels and encounters with such vibrant cultures, he became passionate about functional art and artistic design. Upon his return, he launched what came to be known as Abbyson Living.
Initially, the business he called the Abbyson Corporation imported one-of-a-kind Tibetan products, as Abby found himself particularly enchanted by Tibetan culture. This led to a commitment to supporting the export of Tibet's products, the creation of a collection of hand-knotted Tibetan rugs, and the development of several philanthropic programs that support Tibetan children.
Over the years, Abbyson Living has opened showrooms all across the country, massively increased its range of products to become a complete home furnishings provider, had its products featured in dozens of magazines and television shows, and adapted its business model to align with the times. In 2010, they first launched their company website.
ABBYSON LIVING TODAY
In 2012, Abbyson Living celebrated their 30th anniversary by reinventing their brand identity. It is centered around their heritage and family values. These are displayed through their new logo, which features Abby's signature, and the iconic golden leaf he designed, symbolizing growth, abundance, and prosperity.
Abby's sons, Yavar, Doddy, and Rodd all have positions of leadership in their father's company.
THEIR MISSION
Abbyson Living strives to provide furniture that is durable and affordable, while being both comfortable and luxurious. They believe that good craftsmanship and attention to aesthetics can go hand-in-hand, and they pride themselves on offering products that improve the quality of life of the "modern American home." Also, they participate in eco-friendly practices, and their commitment to donating a percentage of their sales to environmental protection and conservation is part of their green initiative.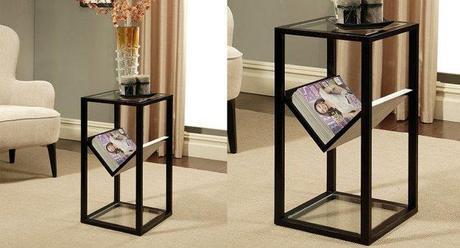 Photo from Abbyson Living.