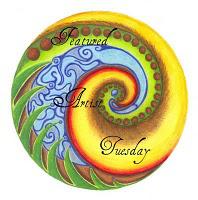 G'morning All, I am very excited to once again feature a wonderful artisan. 
I believe it's beneficial to the artist and the potential customer to know a bit about the person behind the work; the inspiratons, battles and ideas that bring about the unique product made.
So sit back, enjoy your coffee or tea and if you can take a moment after the interview to show some love and visit the artist's shop, that would be much appreciated.
So without futher ado.....I present for your reading pleasure.....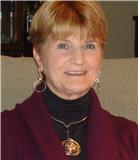 Karen Jones of MoArk Jewelry!
Welcome to my world of OOAK jewelry!   I started a jewelry business, MoArk Jewelry, with my sister 6 years ago.Our name came from Missouri (Mo) where she lives and Arkansas (Ark) where I live.We travelled the craft show circuit for a few years; over two years ago I started my online shops.   I couldn't use our current business name so I ended up with Second Sister at MoArk Jewelry.The name represents me (second sister of three) and our original jewelry company name!I am a retired Occupational Therapist and an active EMT on our volunteer (unpaid!) ambulance service here in Greers Ferry.My husband and I are avid gardeners and have a home-based garden business which competes with my "jewelry" time!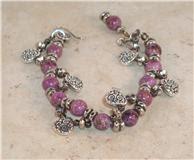 Jewelry and art have always been important to me.Over the years, many crafts have been explored by me.I finally ended up concentrating on oil painting and black and white photography.That is until my sister introduced me to the wonderful world of beads and the rest is history!Books, DVD's, and online videos have been my teachers as there are not many opportunities to attend classes here in rural Arkansas.
Semi-precious gemstones are a favorite of mine and are featured in most of my designs.Collecting crystals has been my hobby for years and branching out to include gemstones just seemed a natural course of action.I love the fact that they come from Mother Earth and represent the beauty that is present everywhere.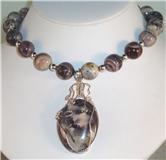 I make OOAK because I believe that jewelry is an outward manifestation of who we are that we show to the world.We choose certain pieces based on an inner recognition and a piece that resonates with us.If we see our jewelry coming and going, its meaning lessens and the sense of ownership lessens also.
The world of jewelry offers so many avenues to explore but I haven't singled out one that seems to represent me.My style is eclectic and diversified and I am always looking for new techniques to try.My next foray into the unknown is designing clay beads and adding metal work into the mix.My dream is to one day own a kiln and have a bonafide studio in which to work!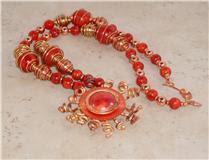 My online website is www.secondsisteratmoarkjewelry.com; my shops are www.secondsisteratmoarkjewelry.artfire.com and www.zibbet.com/secondsisteratmoarkjewelry.Drop in and leave me feedback – constructive criticism is always welcome and helps me to advance my skills!Thanks.Karen Jones