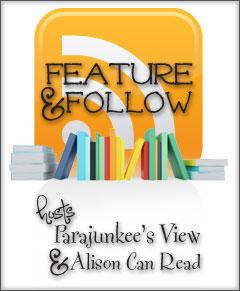 Feature & Follow is a blog hop hosted by Parajunkee and Alison Can Read. Each Friday there will be a question made up by Parajunkee and Alison Can Read that we will answer in our blog. They will also feature a blogger who joins this hop, and the best part is we will follow one another's blog!
Today's Feature & Follow question is: Activity! Who is your to-die-for book crush? What do you think they look like? Add an image to make us all happy.

I don't really have a to-die-for-book-crush or fan girl on any male protagonists that I encounter during my reads (yet..), but I do find Raj McKenna from Entangled (Spellbound #1) by Nikki Jefford attractive. I love his name, he has a great personality and EYES!
Raj McKenna kind of reminds me of Zayn Malik – yeah One Direction guy, but I'm not a fan girl of their band, I just like a couple of their songs.