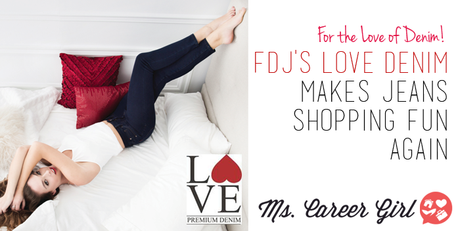 Jeans Shopping?
I won't lie to you, I hate shopping for jeans. Hate it. I will wear a pair of jeans until they fall off of my body in threads before I buy a new pair. I am absolutely convinced that most jean manufacturers have never actually seen a human pair of legs. I would say that I'm just awkwardly shaped but, let's be honest, do you know of anyone who wears jeans easily? It can't be that all of us are shaped wrong, guys. It didn't help that in high school, I had the same dimensions as a twelve year old boy. (Your pants came with pre-ripped knee holes and bedazzled back pockets, mine came with cargo pockets and a wallet chain. High school was a rough time to be me.)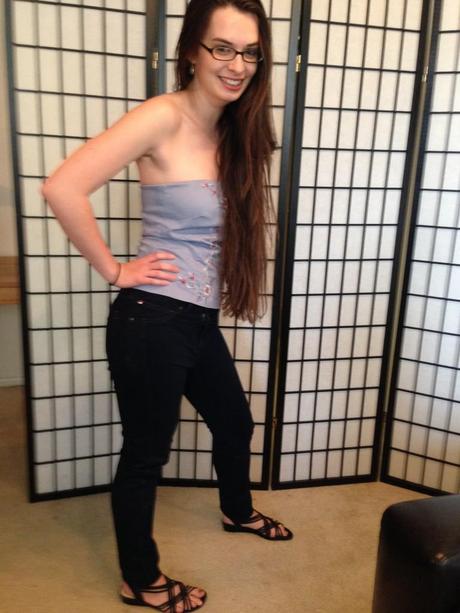 Ah, That's Better
That's why I was so happy with my new pair of jeans from FDJ French Dressing's new Love Premium Denim line this weekend. Let's get something out of the way right now. I WILL avoid wearing a pair of pants if I know it will take me more than three seconds to get them on my body. I am a lazy person at the best of times, and I am a slug creature in the morning. That being said, these are made with this stretch canvas denim and goes on like butter. None of that crazy-person hopping dance in front of the mirror. That was a weird image, but it's my job to bring you guys the details.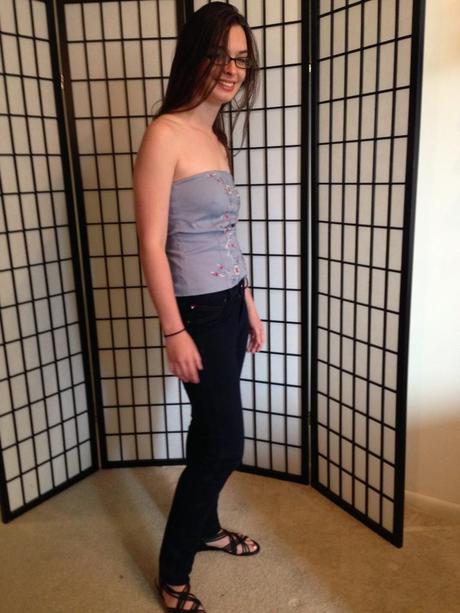 See what I'm NOT doing? Hopping like an idiot. Just grinning like one.
 What's In 'Em?
That said, having the ability to freely and easily move my legs without showing up to my office in sweatpants is a major point for this winning pair. These are a 35% Lycra blend, which made them so soft and easy to wear. Both of my coworkers were tugging on my pant legs checking out how stretchy they were when I wore them to work. It's basically like having all the benefits of jeggings without having to wear jeggings. They do wear long, though, which is great for mixing and matching. However if you're not into the scrunched up look on the hemming you might want to try a different cut. I have the Kylie, but they come in four different styles:
Suzanne – regular raise, straight leg, sits at natural waist, available in petites
Olivia – mid-rise with slim leg, sits just below the navel, available in petites
Kylie – lower rise with slim leg, sits lower below the navel
jegging – mid-rise wide waistband, slimmest leg
Each Love Premium Denim fit is named in tribute to a specific breast cancer survivor, and a portion of every jean sold is donated to breast cancer organizations. I can get behind that.
What About Color?
They're also a really nice dark wash, which makes me happy. I hate wearing slacks, so really dark fitted jeans are exactly what I need while at the office. A dark denim is a staple that every girl must have.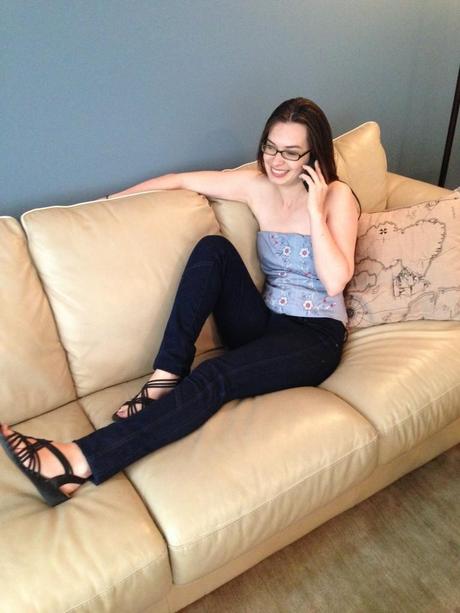 Or while pretending to talk on a phone.
Ah, but what about the curse of all females while shopping for jeans, trying to shimmy and scooch and hop their way into stiff denim leg sheaths that don't seem to have been designed for humans? I am happy to report that not only does the Kylie Slim Leg style wear like it was designed for a person, and it looks really nice on my almost non-existent butt. It's got that great tight-but-comfy fit, and can really help you get your strut on. At the end of the day, that's what every girl is looking for in a pair of jeans, isn't it?
Sounds Great, Now Where Do I Get Them?
You can buy the Love Premium Denim jeans online or at 300 independent boutiques and retailers throughout North America.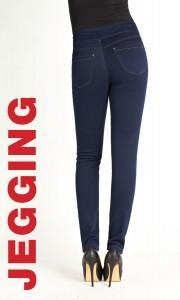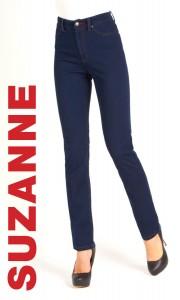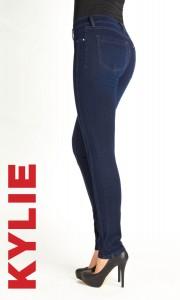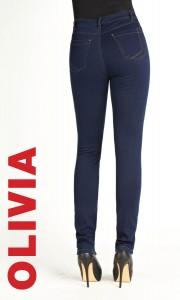 This post was made possible thanks to FDJ French Dressing, who provided a pair  from the Love Premium Denim line.  All opinions expressed are our own. For more information, see Ms. Career Girl's disclosure policy.