Wills Robinson reports for the Daily Mail, Feb. 10, 2016, that the 41-day Oregon standoff is over.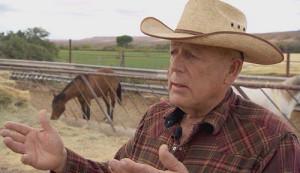 Cliven Bundy
On January 26, 2016, the FBI had arrested Ammon Bundy who had led the standoff.
On Wednesday evening, Feb. 10, the FBI arrested Ammon's father, 74-year-old Cliven Bundy, after he landed in Portland International Airport, on his way to join the militia.
Cliven Bundy was booked into jail, but the FBI would not officially confirm why. The Nevada rancher is set to face charges stemming from another confrontation with federal officials in 2014 over grazing rights, which ended with federal agents backing down in the face of about 1,000 armed militiamen.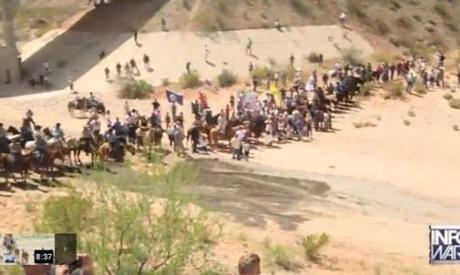 Bundy militia vs. the federal government's BLM
The next morning, on February 11, 2016, the last four armed occupiers who have been at the Malheur Wildlife Refuge in Oregon since January 2, turned themselves in after a tense stand-off that was live-streamed. Nevada legislator Michele Fiore had intervened, praying with and urging the remaining protesters to come out alive. At 8 a.m., the holdouts agreed to give themselves up to the FBI, while insisting "we're not surrendering."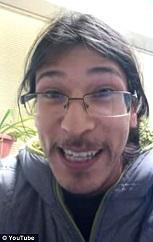 David Fry
David Fry, 27, was the last holdout after three of his counterparts had abandoned the compound. On the live streaming, Fry sounded increasingly unraveled as he yelled, at times hysterically, at what he said was an FBI negotiator.
Fry said, "You're going to hell. Kill me. Get it over with. The only way we're leaving here is dead or without charges."
He contemplated suicide, then demanded pizza before giving himself up.
See also:
Oregon Standoff: Militia man killed; others asked to sign talent releases

Bundy's beef with BLM is about Federal vs. State ownership of land in Nevada

Sheriff Mack: federal snipers at Bundy ranch are mercenaries, hit men

Dirty Harry Reid Has His Hands All Over Bundy/BLM Dispute

Eyewitness says BLM "scared crapless" by THOUSANDS of patriots supporting NV rancher Bundy
~Eowyn