This is definitely one of my favorite kinds of posts, simply because I am a nailpolish hoarder. So when it comes to picking out my favorite shades for a season, I generally gravitate towards whatever was just released. But there are a few oldies that I just absolutely love so keep an eye out for part two!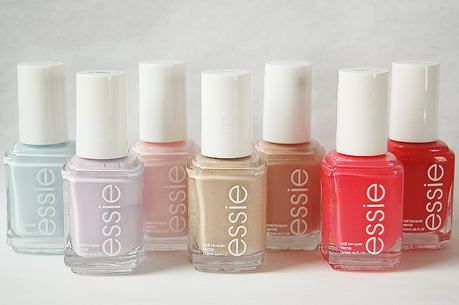 L to R: Find Me An Oasis, Go Ginza, Romper Room, Cocktails & Coconuts, Spin the Bottle, Cute As A Button, Snap Happy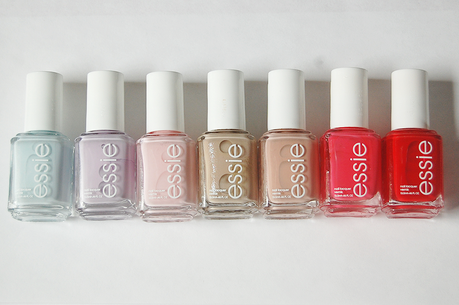 I love pastels in the spring and summer (as I'm sure you could probably tell) but I also love bright and bold! And Cute As A Button is definitely within my top 5 favorite Essie shades...ever! Such a pretty shade.
Do you have favorite shades for a season? Are any of these included in your picks?