I'm loving
Meghan Trainor's
song, "All About That Bass," these days. It has a great, retro vibe and has something to say, too: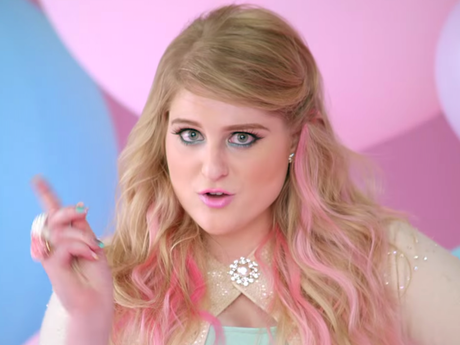 I see the magazine workin' that Photoshop
We know that shit ain't real
C'mon now, make it stop
If you got beauty, beauty, just raise 'em up
'Cause every inch of you is perfect
From the bottom to the top 
Yeah, my mama she told me don't worry about your size
She says, "Boys like a little more booty to hold at night."
You know I won't be no stick figure silicone Barbie doll
So if that's what you're into then go ahead and move along
The video is just as fun as the song. Her voice and the rhythm of the song bring to mind Amy Winehouse, too. Good message, good music. I'm interested to hear what else she has to say.