In these last hot days of summer, it's hard to get excited about the up and coming fall fashion trends. Who wants to think about putting on a camel colored wool coat when its over 90 degrees out? Even with all of the time you've spent lusting over it previously, trying on winter wear is hot and sticky right now and might have to wait until the last heat wave is over. But there are some Fall 2011 trends that you can try out now without getting all hot and bothered. Beauty trends!
For the approaching season, we saw a myriad of hair and makeup styles that were not only fabulous on the runways, but seem very wearable in a day-to-day setting. Your typical smoky eye has been updated with a jolt of bright, pastel colors, eye liner has gone retro, and the "less is more" look no longer means a completely bare face. Moral of this season's story- have fun! And our little addition to that single, easy to follow rule? Make sure to incorporate the right jewelry for the look you are rockin! Here are our favorite fall beauty trends and how we plan on wearing them.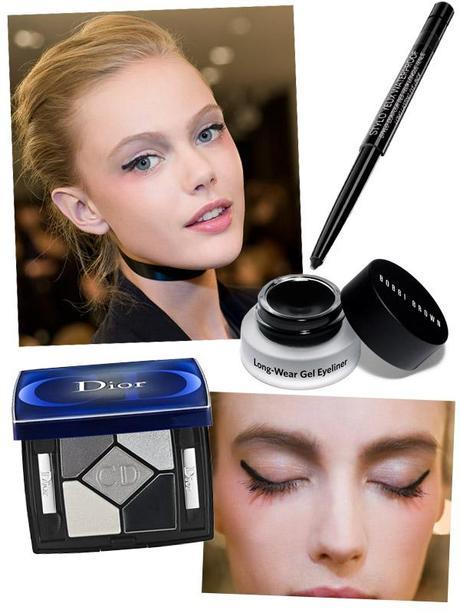 Winged Eyeliner
Winged liner has always been around, but only certain girls with a certain edge have been able to wear it with ease. Here is your turn to play up your eyes and extend your usual liner for a retro-chic style. The key to this makeup trend is to not distract from the liner with a bright eye-shadow, even if that is another big trend this season, don't mix the two! Keep it minimal, iridescent and maybe throw on a pink lip. Some dainty black drop earrings and you will have all eyes on your amazingly dolled up eyes!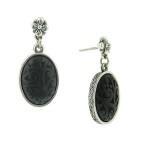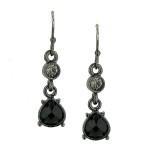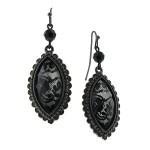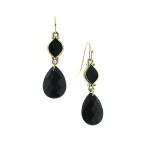 When 2011 started, the forecast was filled with Honeysuckle pink and while it may not have been as overwhelmingly received as was predicted, it is no doubt that pinks and pastels have made their way into most of our closets. Terra Cotta shades (ranging from orange to peach to nude to brown and everywhere in between) all look great paired together so why not extend those hues from your clothing to your makeup! Coral colored nail polish, radiant bronzer and some light pink blush will pull the colors in your outfit together and totally accentuate that glowing tan you picked up this summer! Wear it with tribal inspired jewelry for a natural, sun-kissed fashion moment.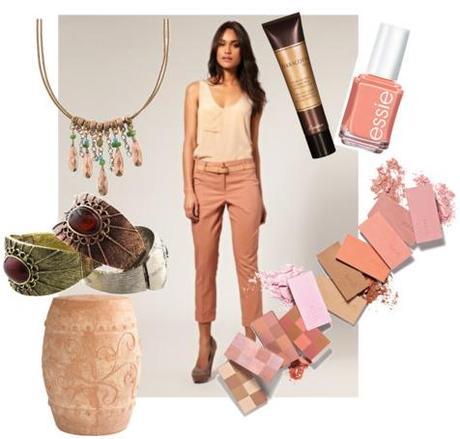 Terra Cotta Shades
What are your daily beauty routines? Do you switch up your makeup looks with the seasons or just stick to the basics? Share your secrets and special tips here!