Happy Friday! 
Today's fave pin is inspired by being outdoors, which I hope to enjoy soon now that spring is here. Whenever you bring the kids outside, it's really important to do all you can to protect them from the harmful rays of the sun. This pin is a link to an article I wrote about sun safety and tips you can follow to keep you and your family safe from the sun this spring and summer.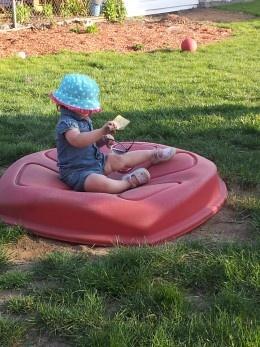 Source: 
thepracticalmommy.hubpages.com
 viaMarissa on 
Pinterest
Don't forget to re-pin this and to share your favorite pins with me! Leave me a comment or tag your Pin with #FavePinFridays. 


Have a great day! 




Marissa is a stay-at-home mom who writes pregnancy and parenting articles on HubPages, as well as shares her motherly escapades on Mommy Knows What's Best. 

Pinterest is not affiliated nor is sponsoring this post, and I am not receiving any compensation in any way. Please visit the original pin via the link I provided. Thanks!