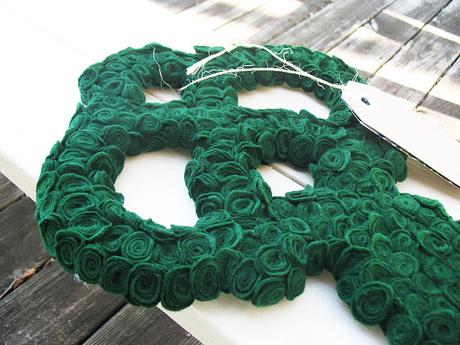 Don't you just love skeleton keys and the old fashioned times they represent? How about moss and the lush courtyard gardens where it might grow? I do and so why not combine the two, right? :) Cheaply and cool-ly, of course.
And this is the story of how I got myself into a very time consuming project yet again. 
I found a pic of a skeleton key design that I liked and blew it up using PosteRazor (how is described a little more detailed in this post). Then I copied it over to foam core board twice, cut out with a sharp knife (this step is a pain, takes forever so be forewarned) and sandwiched the two foam core copies ontop of each other with the help of hot glue. For dimension.
Looked like this on the wall.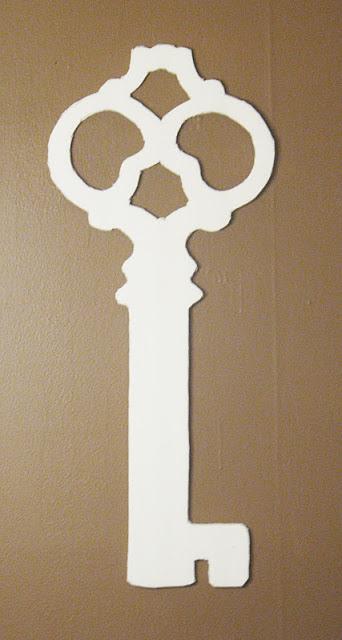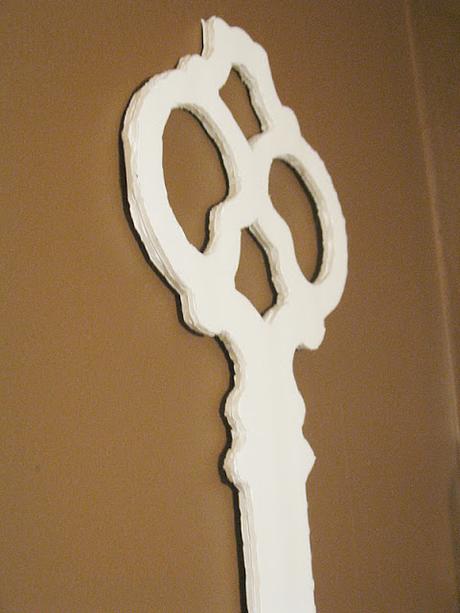 Although I loved the white against the brown wall the foam board in itself isn't all that attractive. I wanted a moss look with lots of texture without the hassle of dealing with the real thing.
So, using felt instead of paper I followed the same technique as I used in this post. I actually don't like the look of felt, it looks cheap to me. But when I can only see the textural edges of the fabric I actually like it fine. I couldn't find the exact moss color I was looking for and had to settle for kelly green. Still looks mossy, just a little darker than I had imagined it.
I made hundreds of little "flowers" and attached them to the foam board with hot glue. I wanted this to look like one uniform surface so the flowers got scrunched really close together, thus causing myself lots more work. Days later I was finally done. All in all I ended up using about 1 and 1/8 of a yard of fabric so not bad on the cost.
I added an oversize vintage-looking tag made out of a cereal box and twine, the key looked a little "empty" without anything at all.
The after parade.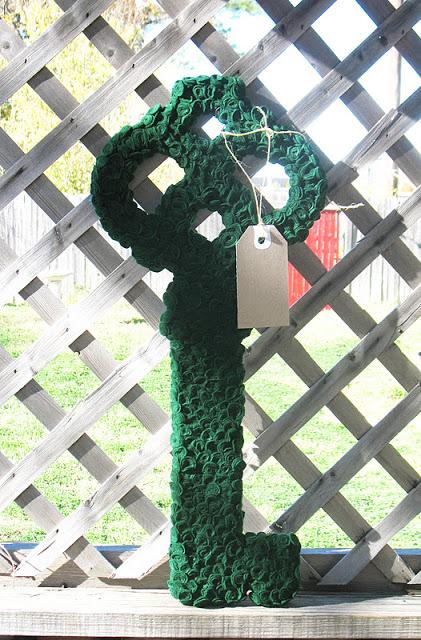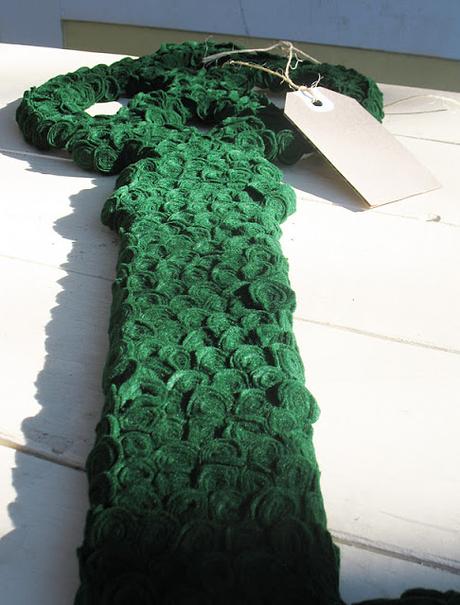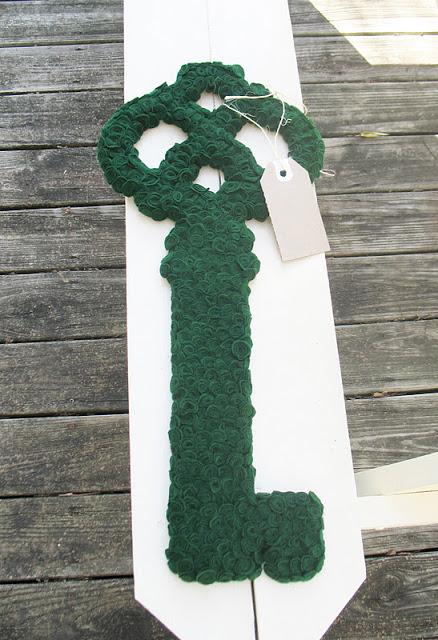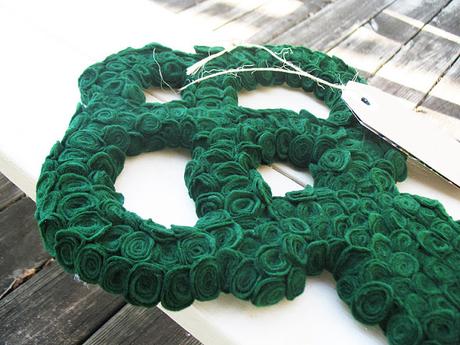 And where it currently lives in the darkest corner of our dining room (next to the granny lanterns :)). I feel the need to come up with some white or at least light colored backdrop for the key so it can contrast better with the background. I have an idea I want to try so I'll show you when I can get to it. When the lanterns are up and running it should also be a lot brighter in this corner.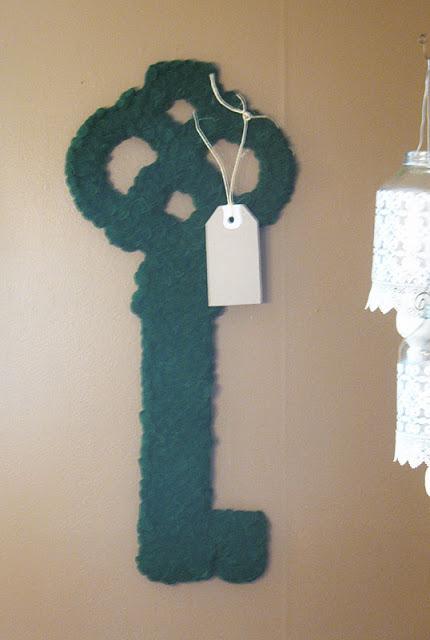 I think this could look absolutely adorable as a wreath substitute on a door or layered over a mirror, especially hung with a colorful ribbon. Just be warned that it will take you forever to make one :) I went the neutral route with my key since there will be a lot going on in this room when I'm finished. But if I feel like it's still too dark and drab in this corner I might try the ribbon idea down the road
I'm really happy with the result and I just love all the yummy texture it brings. Now if I could only get the lighting situation in this room figured out I'd be even happier.
Ps. Linking up with
C.R.A.F.T.
Someday Crafts