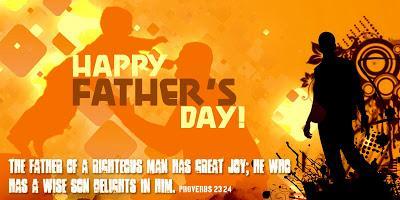 I do find it cool that the world has decided to give us one day a year to celebrate our fatherhood.  As I often do on this site, I'd like to enjoin all dads out there to use this day to reflect on how we are doing as fathers.  We cannot fall asleep at the wheel here, men, as faulty fathering is devastating.
However, I'm not above posting the occasional "wish list" for us dads.  One of the great mentors of my life once said, "We're entitled to our own vanity."  Of course, he didn't mean that it's ok that we take duck-lipped self-portraits.  He meant that we are entitled to treat ourselves every now and then…and Father's Day is one heck of an excuse to be treated like a king.
So, Father's Day is around the corner.  Here's some ridiculously great discount gifts for us, dads; thanks to Amazon.com's Father's Day promotions.
I'm a bit embarrassed to post wish lists up, but what the heck.  Also, I think I am a man of good taste, and so I hope this post gives a good reference point for those of you who read this looking for a gift for the special dad in your life.
Okay, without further ado – LESSONS OF A DAD's Wish List for 2013  
(IMPORTANT NOTE:  Click on the picture if you want more information on the product, as text links are not working for some reason)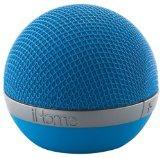 iHome Bluetooth Wireless speaker.  (Available in other colors) $49.99 $47.00  If ever I'm outdoors, be it work (aka chores) or play, I'd love to have the music blaring thanks to this bad boy.  This a must have for the dad who loves cooking up the backyard barbeque, maintaining the lawn/garden, or just chilling out in the porch with a cold one in hand.  Check out the other gifts for the outdoor dad as well.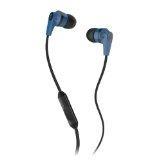 Skullcandy S2IKDY-101 Ink'd 2.0 Earbud Headphones with mic (Blue/Black, but available in other colors).  $20.99 $14.09 I love to run, but I lost the earbuds that came with my phone, so I have to contend with the silent workout.  It's easy to buy another set of run-of-the-mill earbuds, but I'm sure you'd agree that if you'd like a great musical experience when you work out (and if you work out as hard as I do, a great musical experience is a must) then you must have a nice pair of these high quality skullcandy earbuds.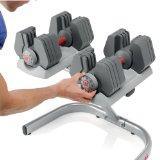 Universal Power-Pak 445 Adjustable Dumbbells with Stand (Combo)  $449.00 $229.77  I believe that while gym memberships are great, all you really need to keep a respectable level of fitness are a good pair of running shoes and a good brand of adjustable dumbells for strength training at home.  Thanks to Amazon's Father's Day promos, you can get this excellent brand of dumbells for a much lower price.  Very, very good deal.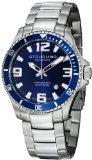 Stuhrling Original Men's 395.33U16 Aquadiver Regatta Champion Professional Diver Swiss Quartz Date Blue Bezel Watch  $395.00 $59.99 Holy cow, this is a steal!!  I had to double take when I saw the price reduction for this beautiful piece of man-jewelry (yeah, I believe watches are to men what pearls and diamonds are to women).  I love silver accessories, and blue is my favorite color, so this watch is a drool-fest of a deal, wouldn't you think?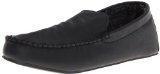 Geoffrey Beene Men's Moccasin Slipper.  $50.00 $19.99  I don't know if it's age of it's the nature of my job, but I now think shoelaces are overrated (with the exception of athletic shoes, of course).  I love shoes that not only look good, but allow me to just slip my foot in and out without any fuss.  I'm efficient like that.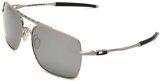 Oakley Men's Deviation Square Sunglasses.  $180.00 I live in the tropics, so I appreciate a good pair of sunglasses as much as the next guy.  I've always appreciated Oakley sunglasses.  Although they're known for their athletic line, their casual line looks great as well, and this product proves it.  Would I look good in these?  Oh yes.
For more Father's Day deals on clothing, shoes, and accessories, then click here.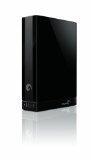 Seagate Backup Plus 4 TB USB 3.0 Desktop External Hard Drive STCA4000100  $239.99 $164.93.  I'm beginning to fill up my laptop with a whole bunch of files.  I need to start storing some in a handy external backup drive like this.  After at least two frustrating reformats, this is what the doctor ordered.
If your dad is a gadget freak like me, and he wants great discounts, then you'd be wise to click here for more.
If your dad is more of the do-it-yourself fixer-upper (I am SO not the handyman, so nothing on this list will feature tools and stuff), then you can also click here for great steals on tools and other handyman toys.
How about you?  What would you like to get your father?  Or if you're a father like me, what would you want for Father's Day?  I bet Amazon.com's Father's Day promotions will have a great deal for you.
(This blog site, Lessons Of A Dad is mostly about parenting, marriage, and other topics aimed to develop the reader's mind, body, and soul.  I'd consider it an honor if you'd follow or subscribe to this site.  You can also go to my Facebook page here, and I'm also on Twitter at @lessonsofadad)