June is my birthday month so i had lots of fun things planned, from afternoon tea and a drag show, to ballroom dancing and spa days, what an amazing month.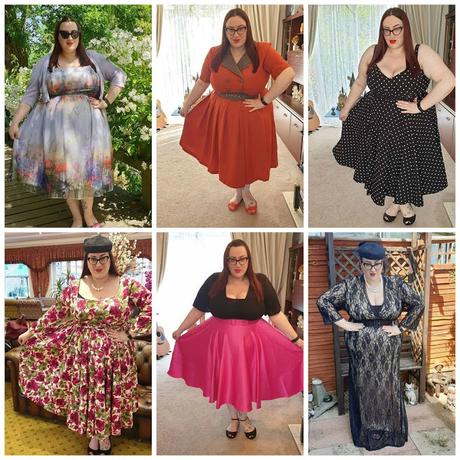 New Look Curves Pink Check Midi Dress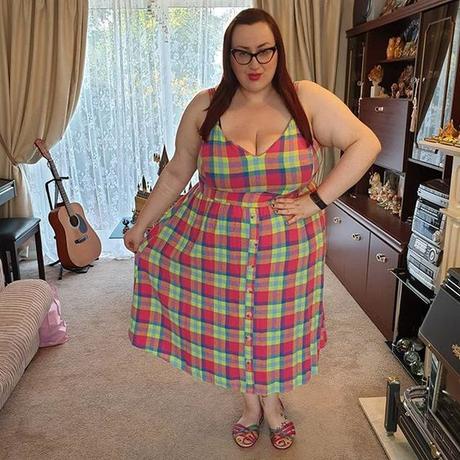 It is so hot that just putting on this dress brought on the sweats. Off to see Rhod Gilbert.
Pin Up Couture Lilac Rose Skirt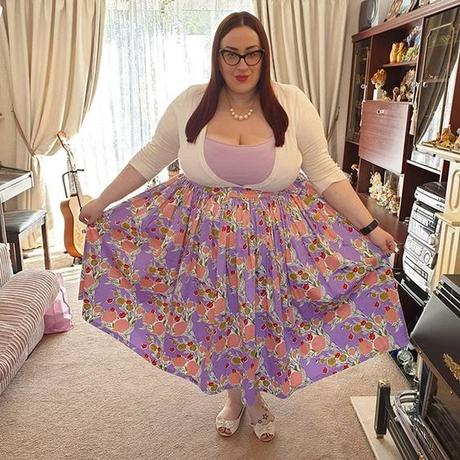 Last week I attended the channel marketing conference. Had an anxiety attack threw up in a bin and then got on with it. I really am trying to not let my anxiety stop me doing things and just push through it.
Cardigan - New Look size 16
Vixen Mean Girls Club Skirt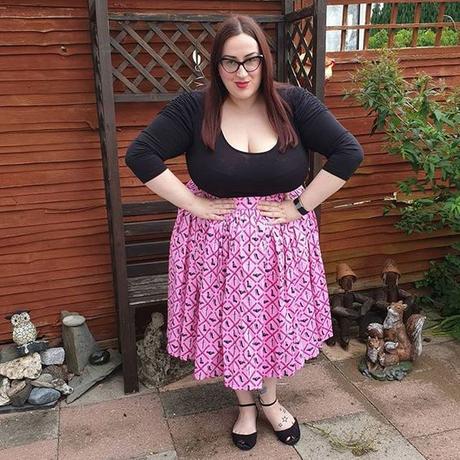 Wearing my first piece from the vixen mean girls club collaboration because who doesn't want knives on their outfit?
Vixen Satin Pink Skirt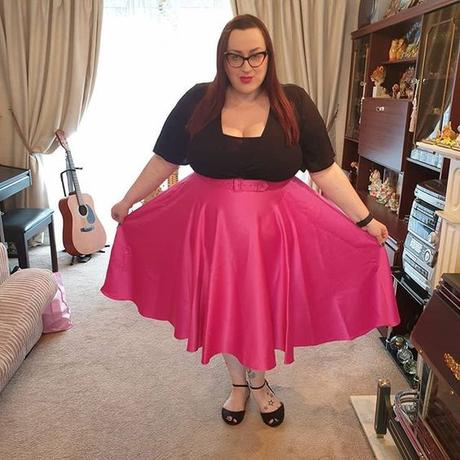 Taking my dad to see ballroom dancing tonight something he used to do as a child. A pink satin skirt feels quite ballroom.
Top - New Look Curves size 22
Pinup Couture Margret Dress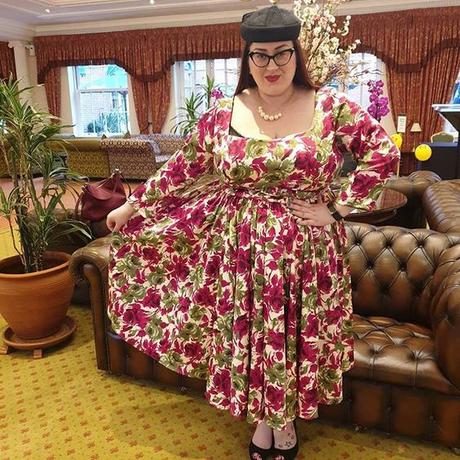 After an afternoon at the spa we are now heading to dinner and decided to dress fancy
Lady V London Mustard Roses Dress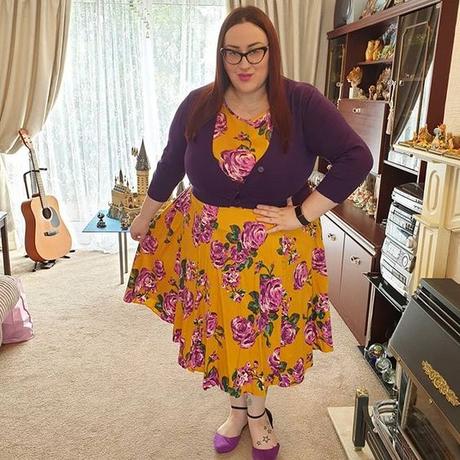 I've had this dress a while and never really knew what colours to match it with that existed in my wardrobe. Now I have the perfect purple items to make this dress sing
Vixen Maneater Swing Dress in Black Polka Dot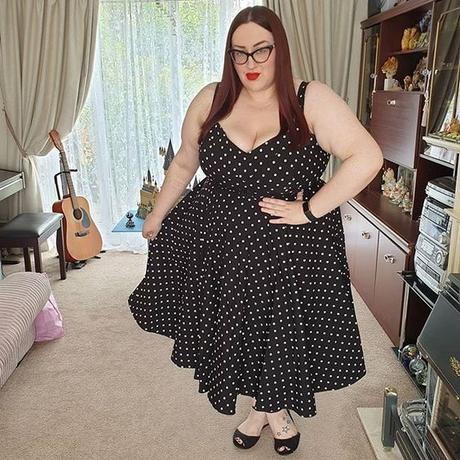 We did Father's Day dinner today as my brother is working next weekend, I loved the red version of this so much I had to get the black (and the pink is on the way)
Dress - Vixen size 4x (fit on this is perfect, the red one is a little large)
Tatayana Michelle Swing Dress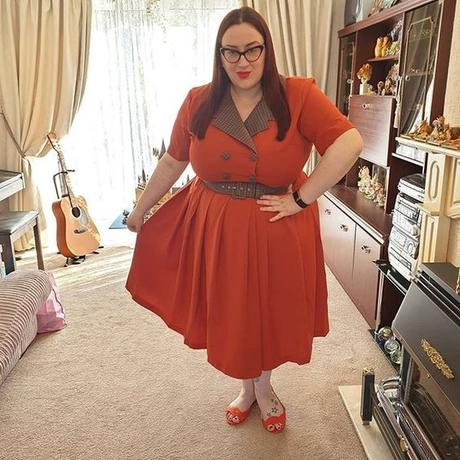 Death Becomes Her Outfit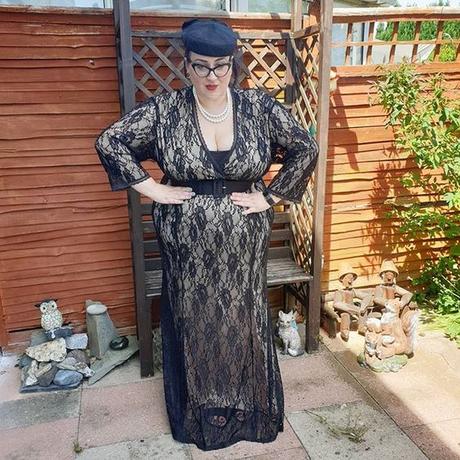 Just a casual outfit for a day on London. Went for afternoon tea and now off to see Drag becomes her and we decided the theme was our husband just died in mysterious circumstances.
Pinup Couture White Harlequin Skirt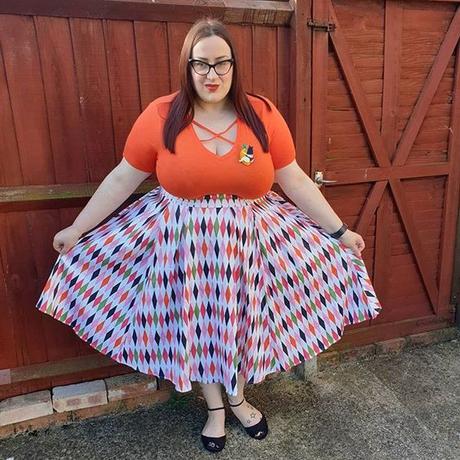 Even if you're not in the mood for a Mango Hug maybe a Mango high-five will do
Pin Up Girl Clothing Orange Harlequin Skirt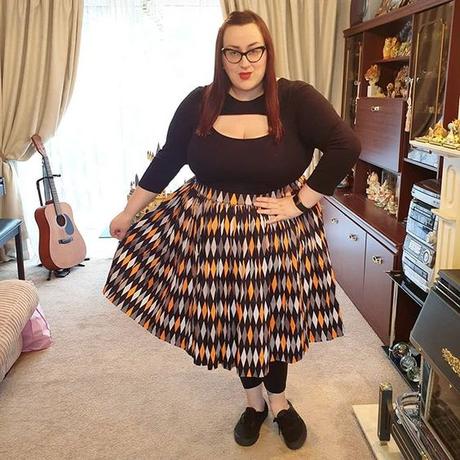 Seeing as the weather is making me think of autumn, I thought I would do a Halloween in June look
City Chic Swimsuit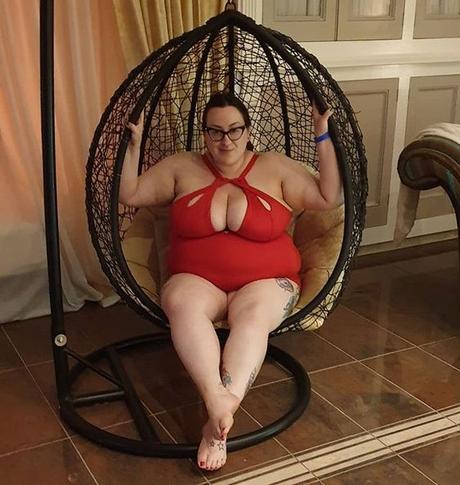 I got in a hanging chair and it didn't break - success!

City Chic - No longer avilable but newer styles availabe from ASOS Curve

Hell Bunny Floral Dress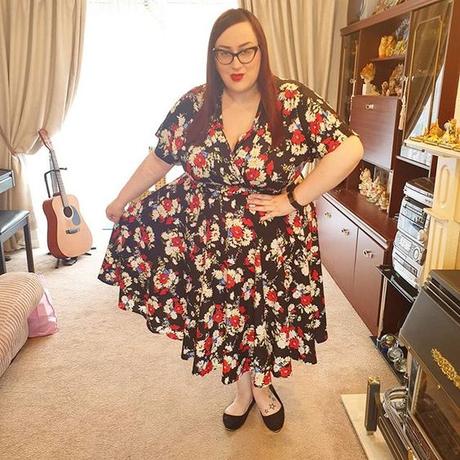 It may be cloudy and wet, but I am refusing to give in and put leggings on

Dress - Hell Bunny Size 4x