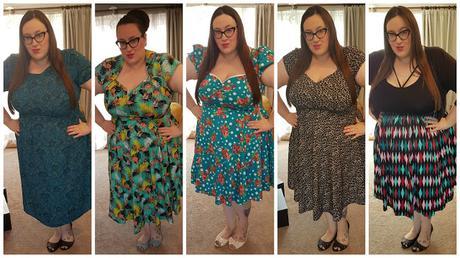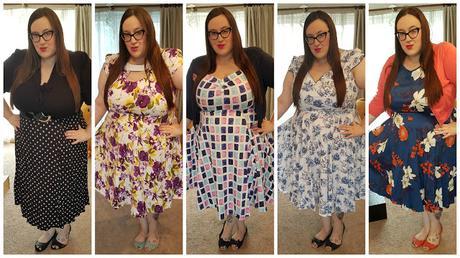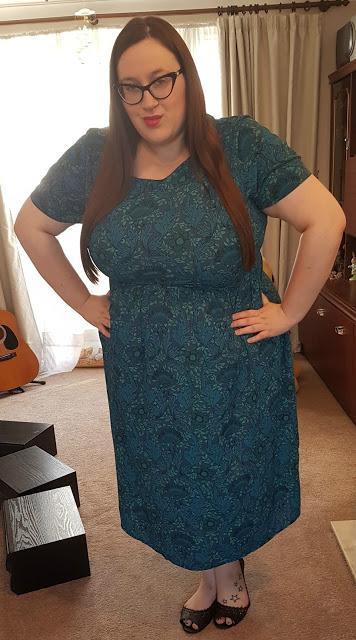 This is an old dress, which is no longer on site - sorry. This was the first day of the EMEA heat wave and wanted something light that would keep me cool. I'm wearing a size 22.
Banned Wanderlust Dress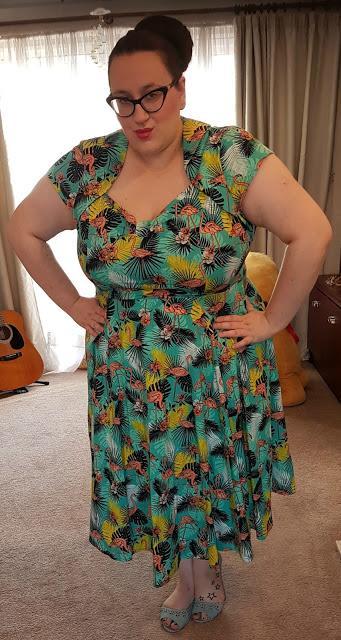 The hottest day of the year and i am so thankful we have air con on our office, i even stayed until 7pm as i couldn't face going outside and melting. I'm wearing a size 22.
Collectif Mimi dress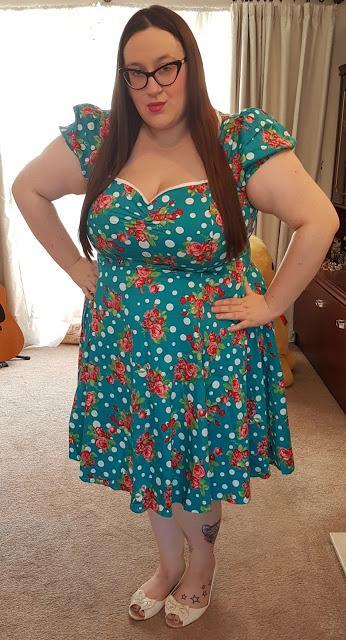 The lovely Caroline from CurvyWordy high recommended the Mimi to me and said she preferred it to the Dolores! big statement giving me a lot hope. I managed to find a 22 on eBay and promptly ordered it. I wasn't disappointed, it is a lovely dress, with fuller sleeves and vibrant colours. I just wish it was a little longer - i have a real thing about showing my knees.
Collectif Paintpot Dolores dress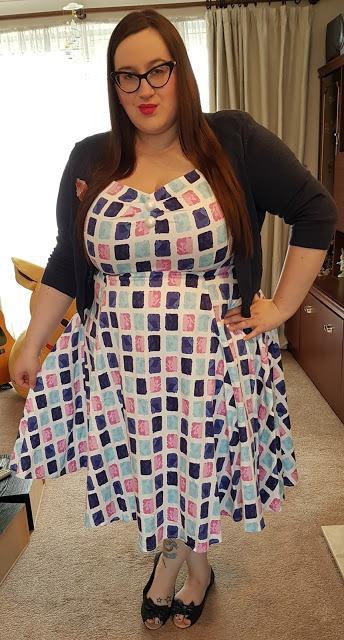 I've has this little lovely for a while, it is your standard Dolores, just in a new print. This was also available with blue, green and yellow squares, which sadly i didn't get my hands on. Wearing my usual size 20.
Pinup Couture Jenny Skirt in Turquoise and Black Harlequin Print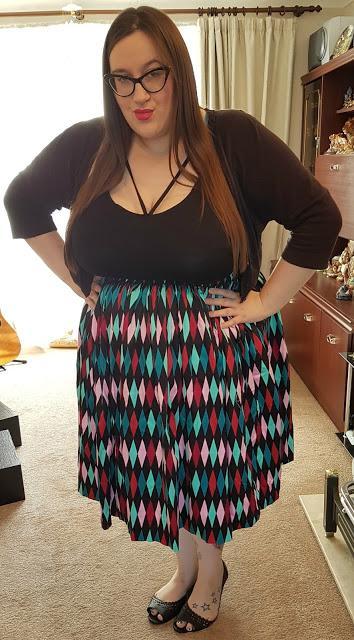 Another one of my skirts from my recent PUG splurge (i got stung with custom fees of £108) and i love this print. I'm wearing a 4x which is a little roomy but i don't think i could size down. The top is a 22 and is quite large because of the stretch,

Skirt a vailable from Pin Up Girl Clothing. Top available from Boohoo

Hell Bunny Constance Toile dress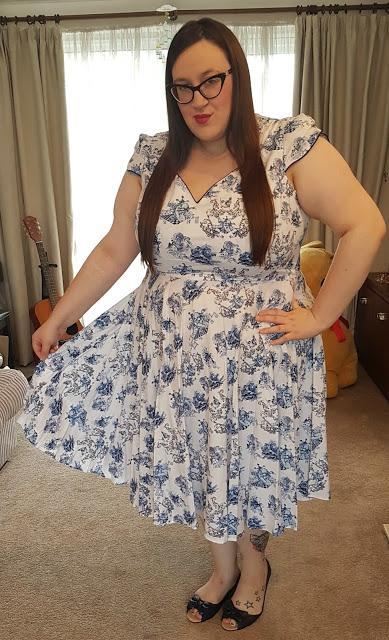 I love that this dress looks like a lovely china plate pattern, but when you get closer, its all skulls. I'm wearing a size 22.
Lady V Japanese Floral on Blue Hepburn Dress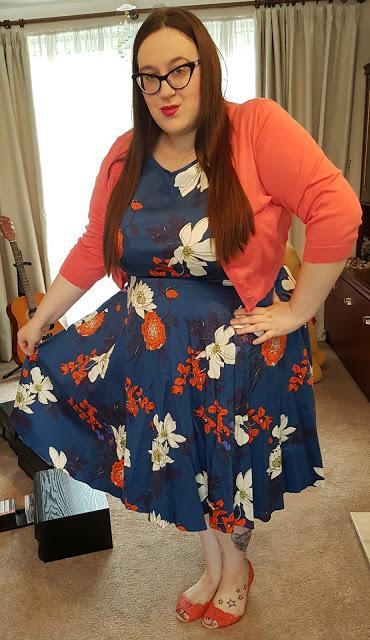 Standard Hepburn, don't think i can go a week without wearing one. Wearing a 22/24.
Available from Lady V.
Lindy Bop Carmel dress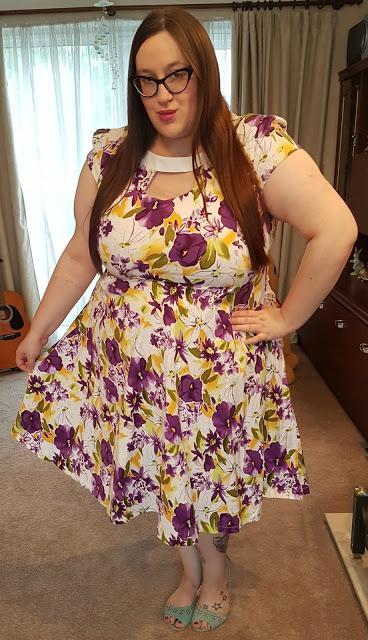 I can't find this dress on the website, i've had it over a year now. The print is cute and i like the little cut out detail, just feels a bit different. I'm wearing a 24.
Lindy Bop Leopard print dress
Another dress i can't find on the Lindy Bop, it is from their made in Britain range. They seem to be clearing out older stock, which hopefully means lots of new lovelies will be coming soon. Wearing a 22.
Scarlett and Jo 2 in 1 spotty dress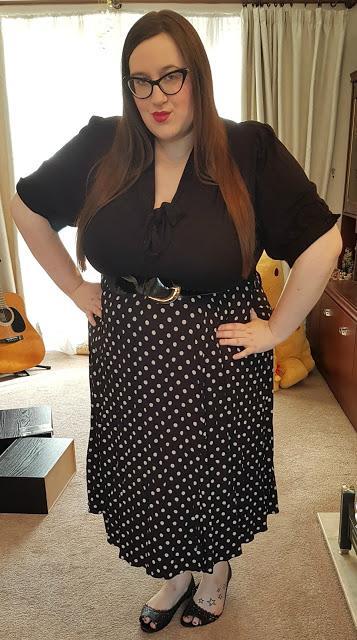 I got this from Simply Be and this exact dress isn't on their anymore, but floral and other colour ways are. I like the pussy bow and dots together, just feels classic. I'm wearing a size 22.