&version;
I must admit that I'm a waffle enthusiast! Are you?
My son and I love eating waffles and this is why I'm always in a constant mission to look for good waffles recipes. I have tried numerous waffles recipes and have recommended a few really good ones at here, here and here. Once again, here I would like to recommend another fabulous waffle recipe.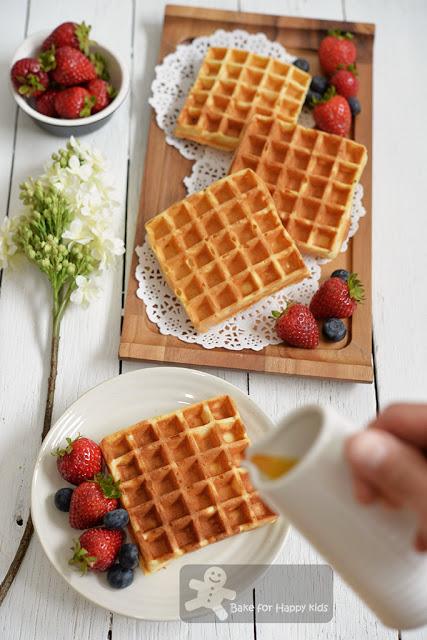 Yeasted Crispy Belgian Style Waffles
Notice that this recipe from King Arthur Flour is a spin off from the classic yeast-raised waffles recipe that I adored at here?
A spin off? Like the classic yeasted waffles, these waffles are light 
with no greasy touch
, crispy, fluffy and delicious. They also easy to make without whisking any egg whites. Unlike the classic yeasted waffles...
1) these require lesser milk to make and so they are not as light and spongy as the classic yeasted waffles. In fact, they are much thicker than the classic yeasted waffles being more Belgian-style-waffles-like body and texture.
2) these do not require any overnight fermentation and can be ready to cook within 30 minutes of resting and so they do not have any distinctive yeasty or fermented aftertaste.
3) these do not require the addition of baking soda because these are not thoroughly fermented and do not contain a high amount of acidic by-product and so the addition of baking soda won't make them extra spongy. Instead, a good amount of baking powder is added to make the waffles extra fluffy.
Want how to know how I cooked these waffles? It's super easy! First, you need a large mixing bowl with enough room for expansion.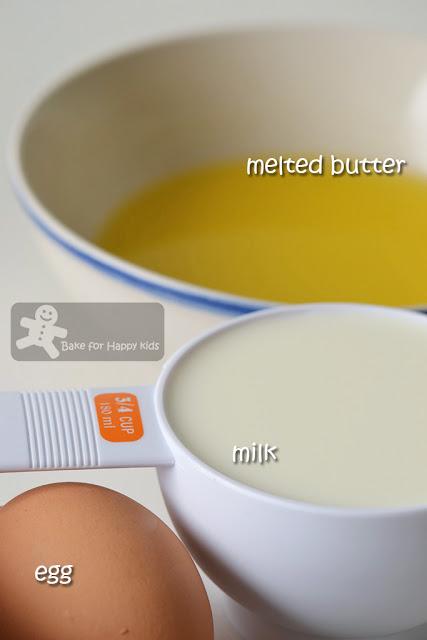 Then you add these.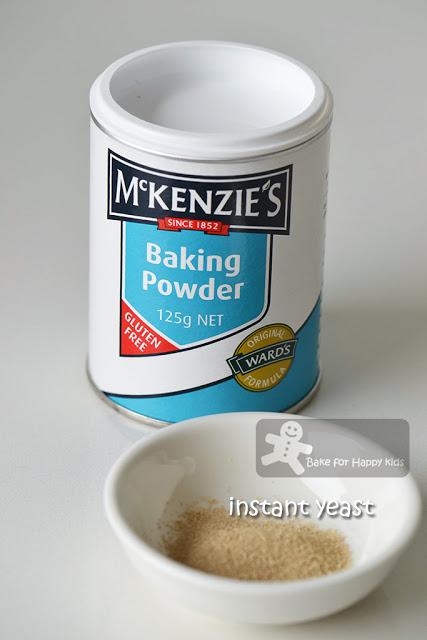 Plus these...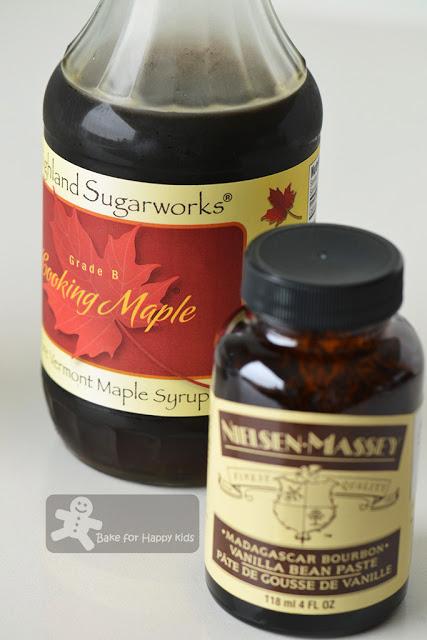 ... and these if you want to eat these waffles with sweet toppings.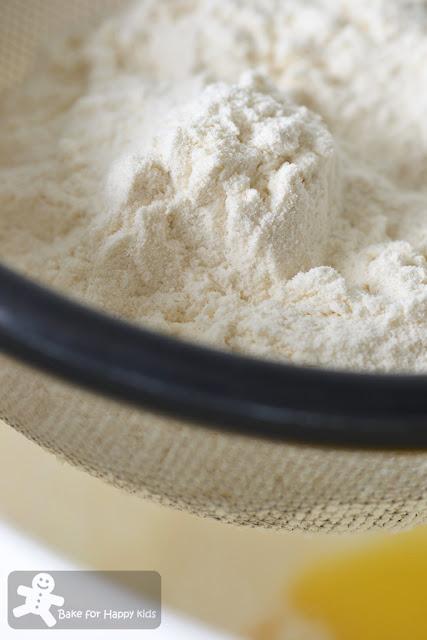 Sift in the dry ingredients.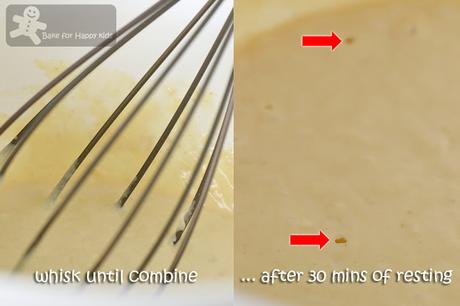 Then do these. For a less yeasty taste, do not refrigerate this batter overnight!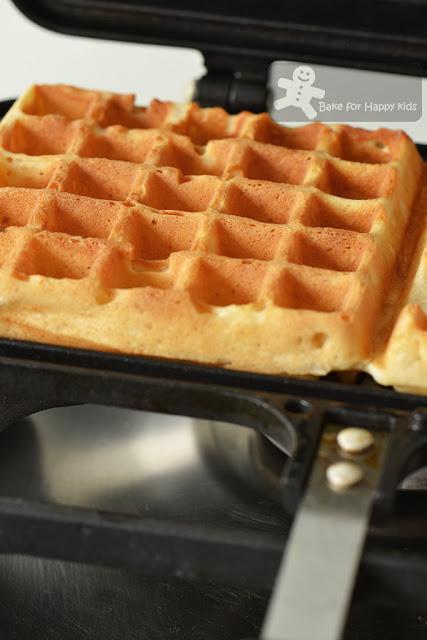 And cook the waffles until they are nice and golden. Super easy?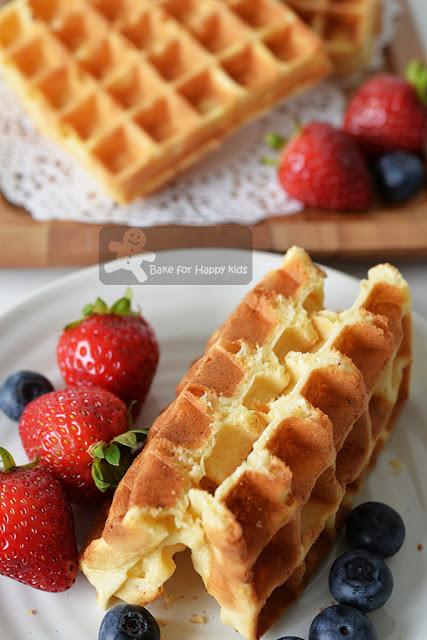 So yummy too!
These waffles are not as spongy as the classic yeasted waffles at here.
Yet, they are light, crispy with a fuller body to enjoy!
I wouldn't say that this recipe makes the best waffles because my number no.1 favorite waffle recipe is still this sour cream waffle recipe but I would say that this recipe is still pretty good making waffles that are light, crispy and yet thick like the Belgium style waffles with no yeasty aftertaste. 
Here's the recipe that is mostly adapted from King Arthur Flour
Makes five 9 x 9 cm waffles
3/4 cup (180ml) lukewarm milk
50g (1/2 stick) butter, melted
1 large egg
3/4 tsp instant yeast
3/4 tsp baking powder
1/2 tsp salt
1 tbsp maple syrup, optional if you like to have your waffles with sweet toppings
1/2 tsp vanilla extract or paste, optional if you like to have your waffles with sweet toppings
1 cup (150g) all purpose flour, sifted
vegetable oil spray, to grease the waffle iron
Combine all ingredients in a large mixing bowl with enough room for expansion as the mixture will bubble and grow.
Using a hand whisk, whisk until just combined. Do not over-mix and it's ok that mixture is not perfectly smooth.
Cover with plastic wrap, and let rest at room temperature for 30 mins only or the mixture starts to bubble. Due to the addition of baking powder, it is not necessary to wait until the mixture doubled in its volume. If you prefer waffles with no yeasty aftertaste, do not leave mixture to ferment too long and of course, do not refrigerate the batter overnight!
Preheat waffle iron to its medium low heat setting - not the lowest!
Spray preheated waffle iron with non-stick oil spray. Caution: If you are cooking waffles on the your stove, please do not spray cooking oil into direct fire! Pour adequate waffle batter (about 1/3 cup to 1/2 cup) onto hot waffle iron. Cook until both sides are crispy and golden. Repeat this step until all the batter has been used.
Serve immediately or keep warm in a 100°C or 200°F oven until ready to serve. Serve with extra maple syrup and berries or any toppings that you like.
Happy CookingPlease support me and like me at Facebook...