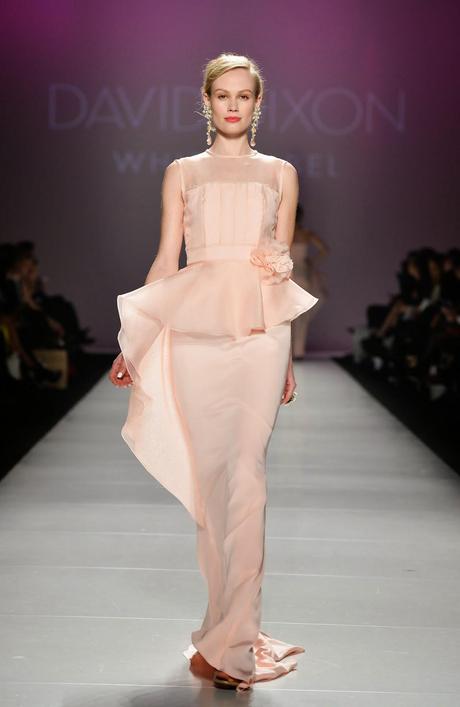 World MasterCard Fashion Week Day 2: David Dixon White Label

Day 2 Highlight: David Dixon White Label
Those of us in the audience on Day 2 of fashion week were treated with a pleasant surprise at the start of the David Dixon show. That surprise of course was realizing we were about to witness David Dixon's premier collection for the Klienfeld Bridal Hudson's Bay debut!
Starting the show off was a touching video, narrated with the words of 1 Corinthians. Love is patient, love is kind. It does not envy, it does not boast, it is not proud. Those words remind us that love should fill our every movement and decision because as the passage goes on to say "Love never fails".
These beautiful sentiments rang out in the tent Tuesday night while an equally beautiful video played, showing love from across different landscapes and cultures. I caught a few teary eyes in the audience and I'm not ashamed to admit I was one of them. By the time the runway came to life and the first wedding gown entered our line of vision I was wishing I could relive the beauty of my wedding all over again. Not to mention I wanted and needed an excuse to wear one of the stunning bridal gowns from the collection.
It made me think of last seasons David Dixon show, which was inspired by a sweet story book and also featured a short film that set the tone for the presentation and made a lasting impression on yours truly. This was no exception. Considering I am in no way in the market for a wedding gown I was still thinking about his collection the next day.
David Dixon White Label boasts silk organza, chantilly lace, silk crepe, silk faille, chiffon, embroidered french lace (just like my own wedding gown, and a favorite of mine) and tulle.  
Here are three of my favorite looks.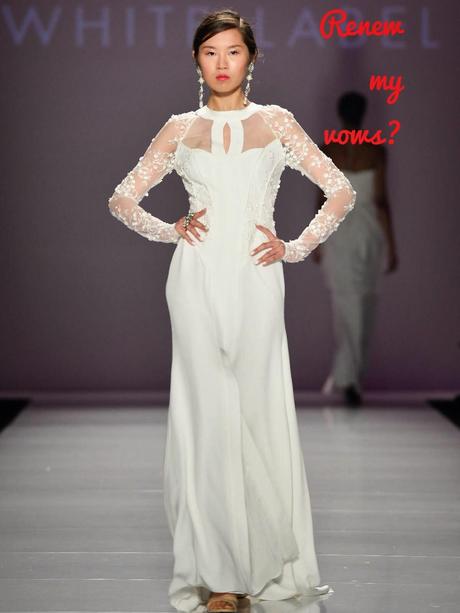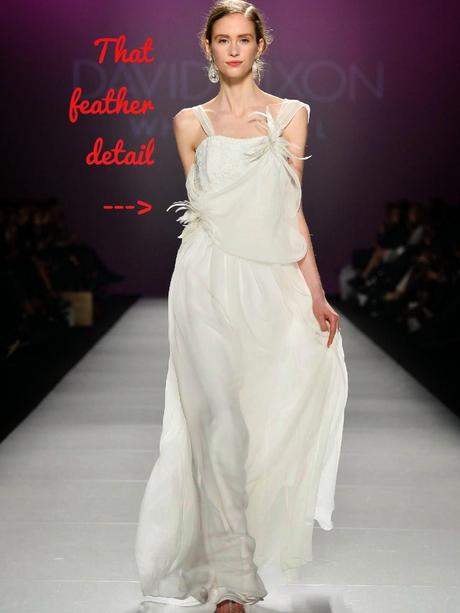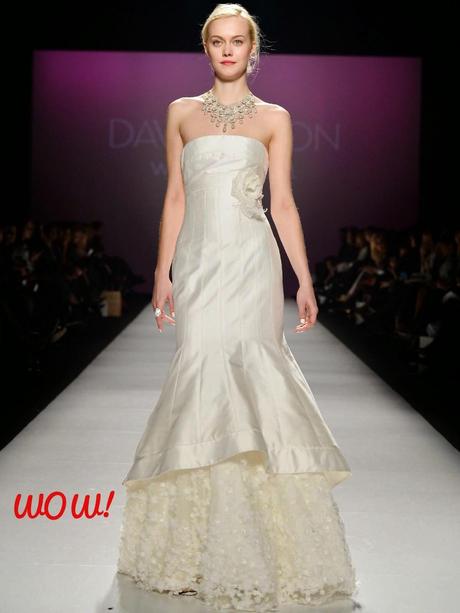 Klienfeld Bridal at Hudson's Bay opens officially on May 1st. If you're looking for a truly unique and Canadian designed gown I strongly suggest you save the date.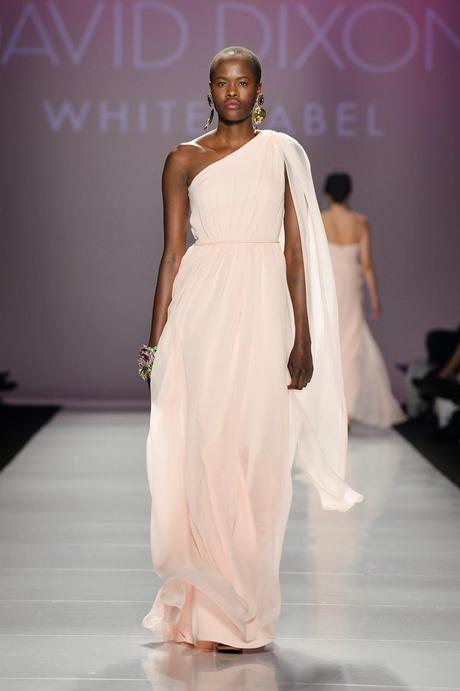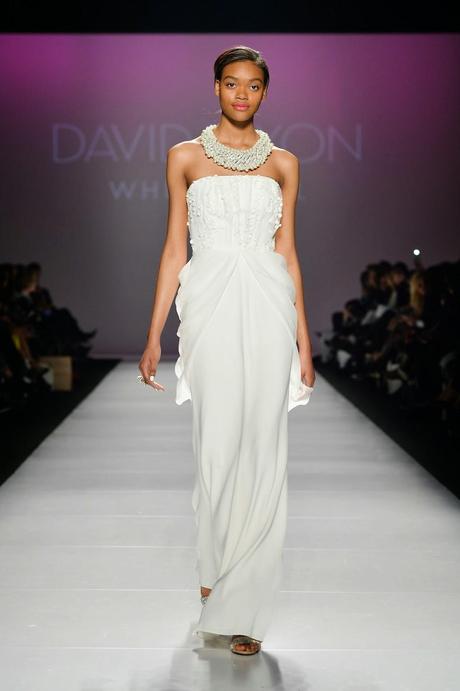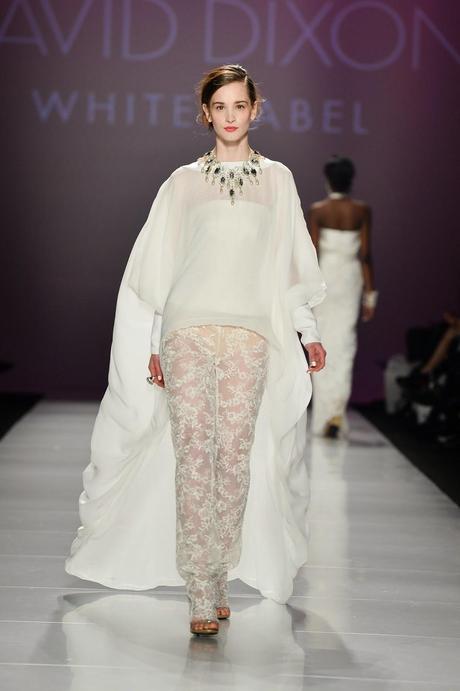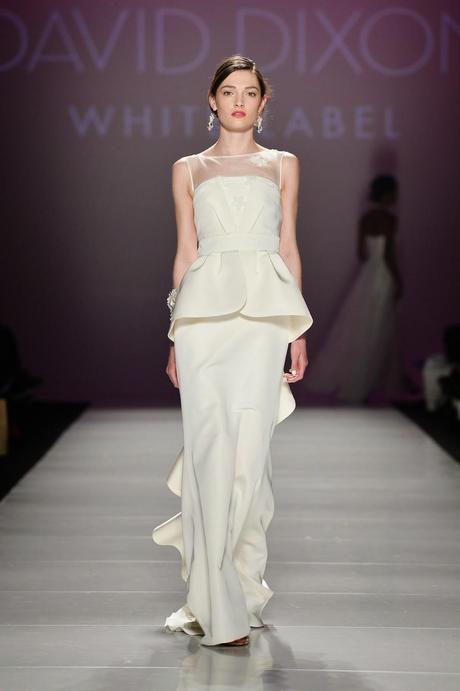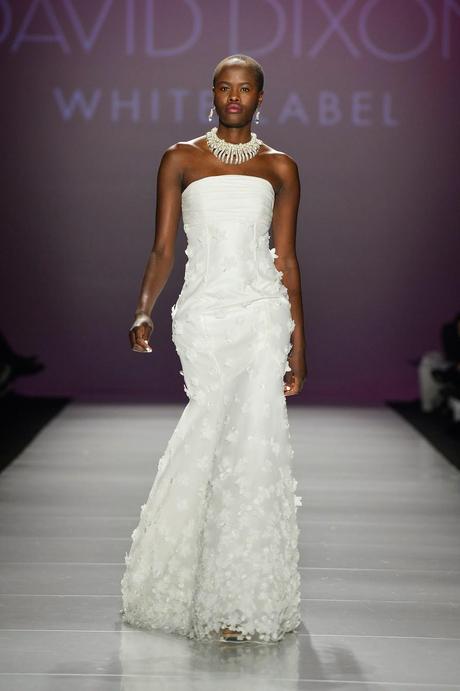 Images by George Pimentel