As 2011 is ending, I wistfully spared time to pay a tribute to women who dressed in ways that were truly worth praise. Check them out and get inspired!  Starting from Blake Lively who shined pretty in her Chloé dress to Olivia Wilde who presented red in a bold and structured way, each one of these women flattered us with their fashion quotient. 
Blake Lively in Chloé
Olivia Wilde in Antonio Berardi
Diane Kruger added sizzling hot flames to the chilly breezy season with her much revealing yet simple chiffon gown from Vionnet.
Diane Kruger in Vionnet
Emma Watson looked electric fresh in Marchesa ruffled neon dress whereas Mila Kunis made green look sexier than ever before.
Emma Watson in Marchesa 
Mila Kunis in Vera Wang 
Emma Stone made a candy floss entry at the premiere of 'Friends with Benefits' and left a classic impression in Tom Ford black silhouette at the 'Crazy, Stupid, Love' premiere. 

Emma Stone in Giambattista skirt
Emma Stone in Tom Ford 
Where Sonam Kapoor looked a million dollar babe in Jean Paul Gaultier with the structured mesh overlay, Angelina Jolie looked sexy in simplicity with her Salvatore Ferregamo chiffon dress.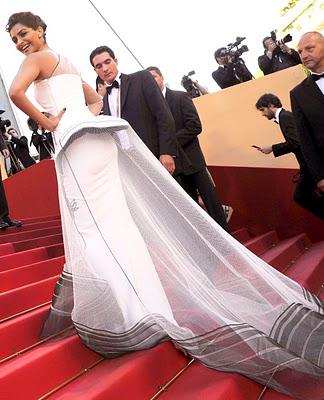 Sonam Kapoor in Jean Paul Gaultier
Angelina Jolie in Salvatore Ferregamo 
Last but not the least, Dianna Argon at 'The Late Show' wore a Stella McCartney skirt and bodice and a pair of YSL 'Tribtoo' platform pumps in black. I am sure she will never regret this. It's sure a classic pick. 

Dianna Agron in Stella McCartney 
P.S: Stay Stylish!