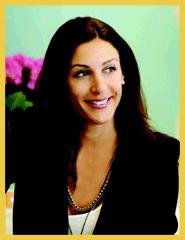 Happy Friday everyone! I hope you had a fulfilling and productive week and that you have a fun weekend ahead!
What I'm really squealing with excitement about today is that I get to meet the founder and CEO of Stella & Dot, Jessica Herrin in person tomorrow!  Jessica is the kind of woman I admire: a wife, a mother and the CEO & founder of a multi-million dollar company with record breaking growth each year whose sole purpose is to empower women (WHOA- go girl!).
I'm a "Stylist" with Stella & Dot and what I love most about the company is that their mission is aligned with the mission of Ms. Career Girl.  Their tagline is, "Style your Life" which really means something different for everyone: for some it's one great piece of high-quality, high-fashion jewelry.  For others it's earning a whole collection of new jewelry for free by hosting a trunk show.  And for people like me, "styling your life" is about pursuing a career path that allows you to spend more time with your family or have the flexibility and independence you've always desired.
So, in honor of both my excitement about meeting Jessica Herrin and my serious LOVE for this company that empowers so many different women in so many different ways, I decided to show you different looks from my personal collection. Let's be honest, it's Friday and I know we're all looking for some distractions today!
PS- If you are in love with any of these pieces, let me know. I can hook you up with free jewelry if you host a trunk show (home, office or virtual!).   Plus they are doing crazy awesome specials in October! You can visit my site at StellaDot.com/MsCareerGirl too.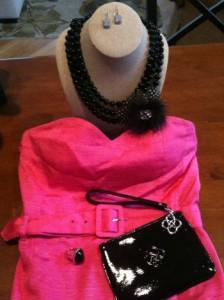 Black & Pink Glam
I don't care what anyone says, I'm still not over black & pink or hollywood glam.  I love this look for a wedding or cocktail party!  Pictured are 5 different pieces:
LaCoco Jet Faceted Necklace with Plume Brooch (which clips right onto the necklace)
Deco Drop Earrings (so great for brides or bridesmaids too!)
Nouvelle Ring (adjustable for all sizes)
Soho Wristlet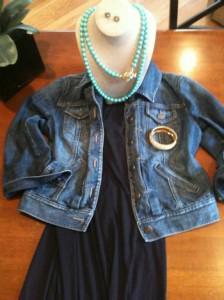 Black Maxi Dress & Jean jacket
I love wearing this comfy yet polished look to a casual dinner, appointments and errands.
La Coco Turquoise Beaded Necklace with Bee Brooch
Marchesa Studs (love the little pop of turquoise!)
Sloane Bangle
Spice up your white t-shirt and look like a fashionista!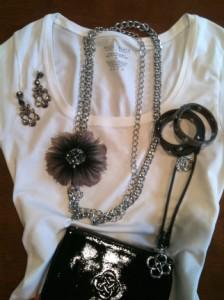 How to Accessorize a White T-Shirt
La Coco Curbchain with plume brooch in purple
Clover Single Wrap Leather Bracelet and Clover Double Wrap Leather Bracelet
Estate Chandelier Earrings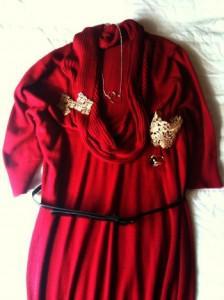 Red and Gold
Chantilly Lace Chandelier Earrings and Bracelet
Aurora Cocktail Ring (also adjustable- and I get tons of compliments on it!)
Together Forever Necklace (which I refer to as "the adult best friends necklace")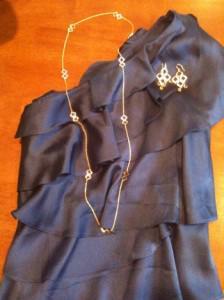 Navy and Gold Night Out
Signature Clover Necklace and Signature Clover Earrings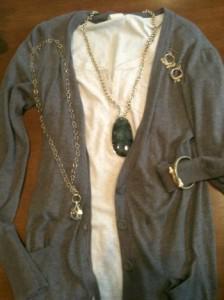 Casual Saturday Errands Look
Snake Orb Pendant (surprisingly, this is the piece I wear the most out of anything I own!) Serpent Bangle
Leona Pendant
Rio Chandelier Earrings