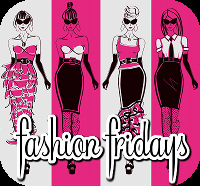 Rebel.  Each of us has a little "rebel" in us...right?  That rebel can make us any number of things...and inspire us along the way...and help us take a walk on the wild side.
I highly recommend you view yesterday's, short and sweet, 2-part inspiration before scrolling down:  Rebel theme song, Rebel rules.
Sometimes, you just need to step outside of that comfortable comfort zone and let the rebel slip out...
The rebel is definitely helping me step outside of my comfort zone...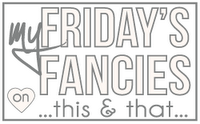 Today's look is black, sexy, rebel.  I paired a one shoulder sequin cocktail dress with an absolutely ah-mazing pair of Louboutin heels.  For the ultimate rebel look I went with a smokey eye, nude lips, and bold lashes. 
I'm definitely feeling...  Sexy.  Beautiful.  Rebel.  What a combination, right?!
For more fashion stop by Fashion Friday and Friday's Fancies.  Have a fabulous Friday!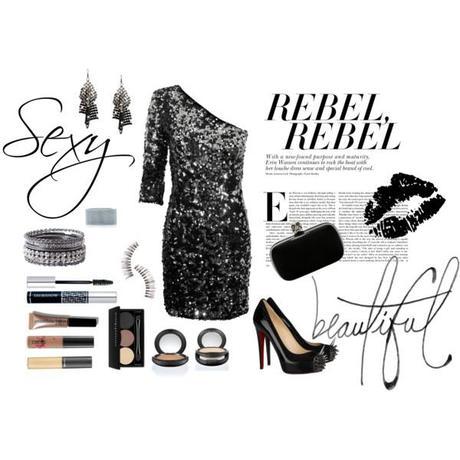 Sexy Rebel in Black by hpranitis featuring patent leather handbags





Blaque Label sequin cocktail dress
$86 - spoiledbrat.co.uk


Christian Louboutin platform heels
$1,595 - net-a-porter.com


Alexander McQueen patent leather handbag
$1,165 - shirise.com


Rhinestone bangle
$7.99 - stylesforless.com


Mesh jewelry
$11 - windsorstore.com


Tiffany Co tiffany co jewelry
$275 - tiffany.com


Mascara
$25 - macys.com


MAC Cosmetics bronzing powder
$23 - nordstrom.com


MAC Cosmetics matte makeup
$27 - macys.com


Makeup
£14 - selfridges.com


Beauty Is Life false eyelash
$25 - barneys.com


MAC Cosmetics beauty product
£13 - debenhams.com


Rockett St Georgekiss Wall Sticker – Black
$50 - coggles.com


Smashbox Photo Op Under Eye Brightener
$19 - smashbox.com