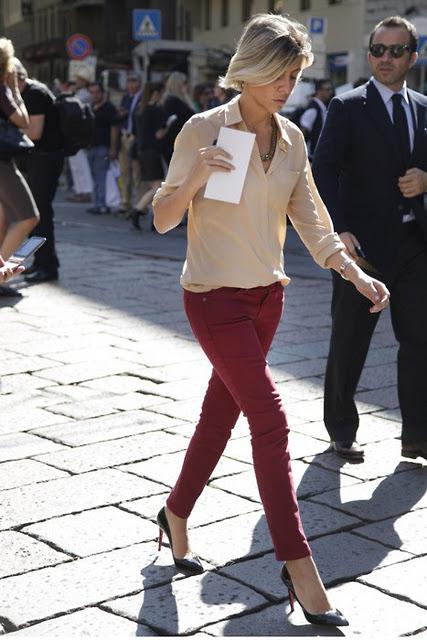 It's that time again~Fashion Friday!  I'm so excited to have the day off, I don't even know what to do with myself!  Maybe a movie?  Anyhoo, I'd love for you to link up with me today and share your love of fashion.  It's looking like my Thursday linkup isn't doing so well, so I'm thinking of abandoning it.  Let me know if you think I should keep it.  
Moving right along, I'm noticing that everywhere I go, there are a multitude of colored jeans!  I was in Urban Outfitters the other day and couldn't believe all the skinny's they had to choose from.  I'm not sure I'm bold enough to try them yet, they kind of remind me of the 80's.  Maybe a dark green or red pair to begin?  What do you think?  Do you wear them?  Have a great day and come link up with me!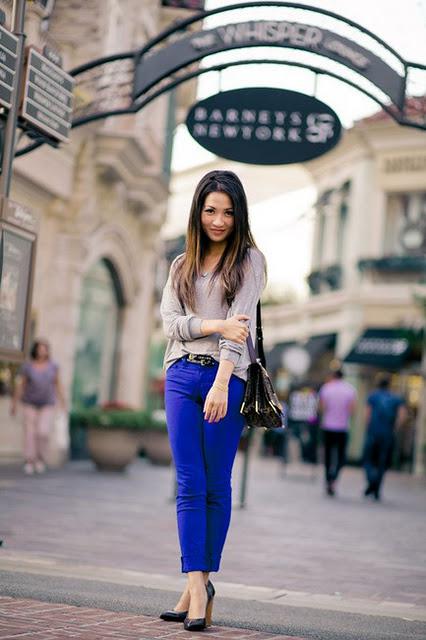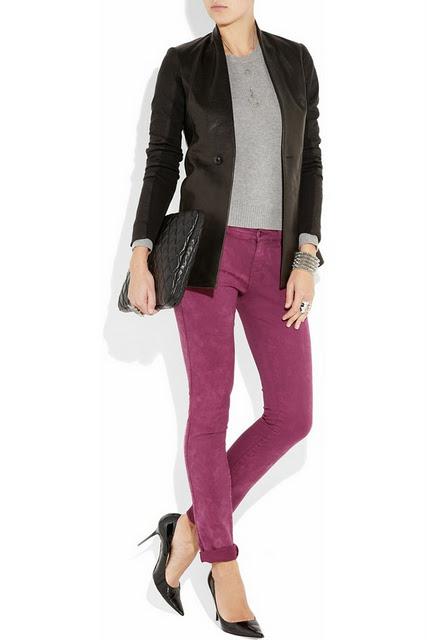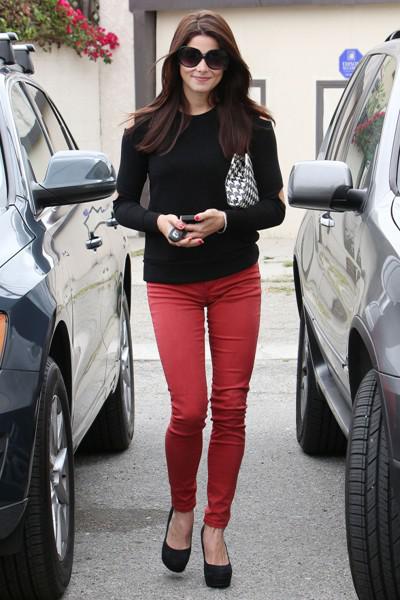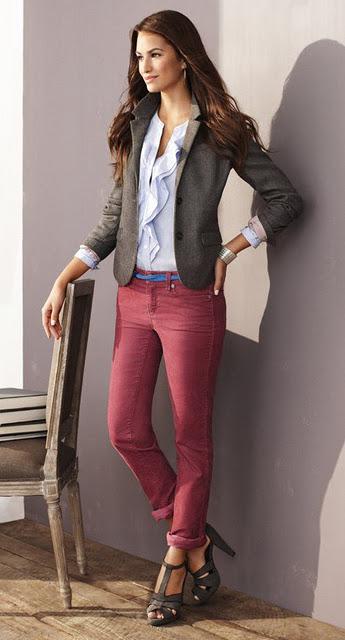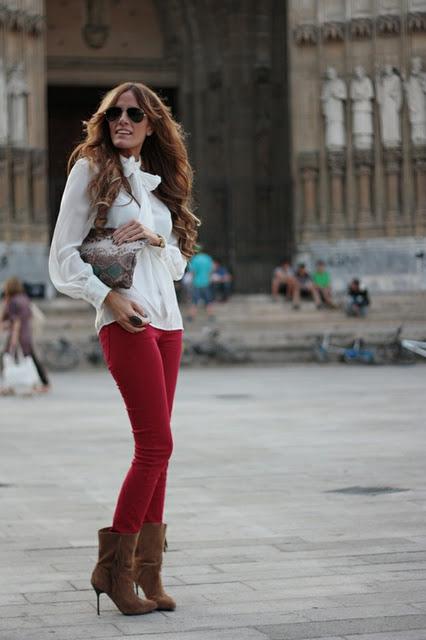 All images courtesy of Pinterest
This is a blog hop!  Come link up with me!  Just follow the instructions (I don't want to be mean and have to delete your post) and you're in!1.  Post on anything fashion related2.  Grab my button and link back to Blonde Episodes3.  Leave me a comment letting me know you were here4.  Add your link to the link5.  Visit other blogs on the hop and make new friends!