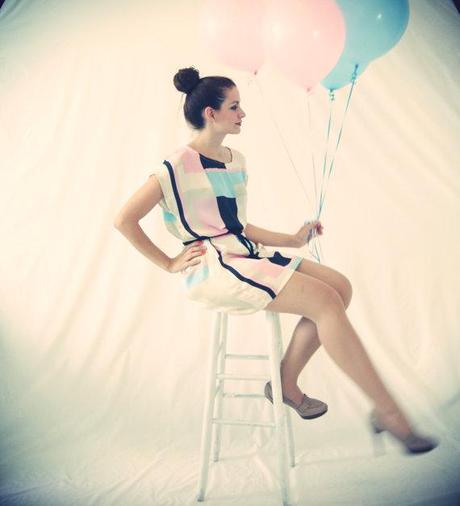 You may remember today's designer from my post on lace tops last week. As I found myself staring a little too long at all of the pretties in her shop, I knew I wanted to share more than just one of her tops with you. Carolina Benoit is a designer from Miami, FL who makes all of her items by hand in her studio with materials sourced from her favorite local fabric shop. And gorgeous fabrics they are.
Carolina was a designer long before she received her fashion degree from Parsons in New York.
"Since I was a little girl I used to play with my clothes, cutting them and re-creating them, so when I became an adult I wanted to continue playing, and turn that into my full time job. It is what I do the best and I can't imagine doing something different."
Where does this born-fashion-designer get her ideas?
"Every season inspiration comes from very different places, but I always keep in mind an imaginary character, who loves to read, dance and who is a hopeless romantic. This character inspires each and every single one of my designs, even though the seasonal inspiration influences the collection, the line always look romantic and edgy."
I know I can't be the only one who wants to the be that character. Is there a better combo than romantic and edgy? I think not. So, which piece is Carolina's favorite?
"This season, my favorite piece of my collection Is the Lime Fundip Dress, it is perfect for the weather in Miami, and easy to dress down or up."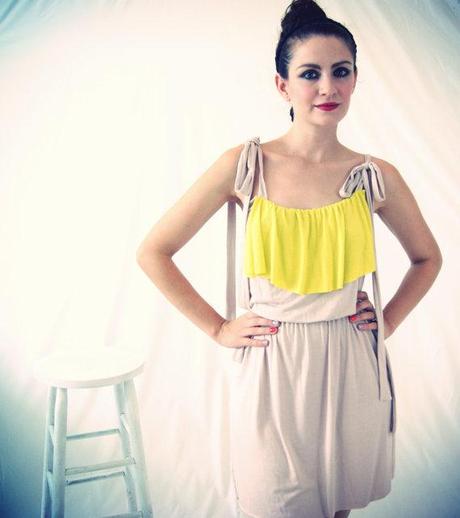 There really is nothing like being able to deal personally, one-on-one, with a designer. This individualized service is what keeps Carolina's customers coming back.
"I try really hard to connect with each customer, and I think this is something my customers really appreciate. Every piece is made with love and with dedication. Also, buying these gorgeous high quality garments at great prices always makes customers happy."
What does ethically-made mean to Carolina and her brand?
"To my brand, ethically-made means that all my garments are produced locally, fabrics are also from local stores, and we try to produce little to no waste in fabric scraps. It's a very small grain of sand, but if we all had the same mentality we would make big changes in our world."
Carolina's tactic for purchasing ethically-made products is to put the fun back in shopping.
"My best advice is to find blogs, local shops and items made in the USA! I have found some very talented designers through etsy and I rarely shop a the mall. Its all about making it fun! Taking the word "responsibility" out of it."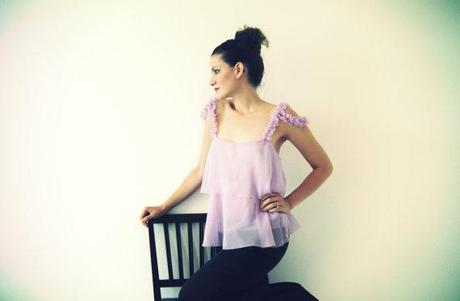 Other than creating gorgeous clothing, what has our talented designer been up to this summer?
"Every summer I buy 3-5 classic books and read them. I love to sit outside in a park and read, take small breaks, eat and drink something while I watch people pass by, take my sketchbook and write down ideas. These days I do it wearing a comfy jersey dress and a pair of flats. What's a must for me it's a huge bag to carry food, water, sunblock and a bottle of wine."
Raise your hand if you would like to be Carolina's BFF. *raises hand*
What is she watching, listening to, and reading?
"Summer movie: Woody Allen's Annie Hall.
Music: Elvis Presley's Classic Hits.
Book: Nabokov's Lolita.
My absolute favorite of many amazing works that are out there "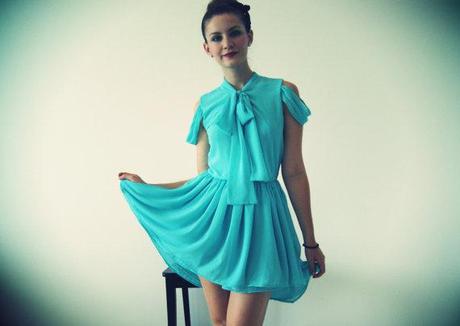 What can we anticipate for the future from Carolina Benoit?
"Fall 2013 is coming up with a very dark theme (I share my Pinterests boards for inspiration with my Facebook followers, so take a look to stay tuned). The line is continuing to evolve, we are introducing belts this fall and a collaboration with Colombian illustrator, Camila Alreves… We are trying to spice it up "
Can't wait to see it all! If you're as excited as I am, you can stay connected with Carolina through various social media:
Carolina Benoit on Facebook
Carolina Benoit on Twitter
Carolina Benoit's Fashion & Inspiration Blog
and, most importantly…
Carolina Benoit's Etsy Shop
Take 15% off with code: 8LIMBS
If you're in Florida, you can also take advantage of the tax-free weekend!