Fashion Brand TED BAKER & the SINERX Ankle Boot
Happy Wednesday my lovely blogging friends...I hope you

're

having a totally awesome fashionable day!
I was looking for a pair of warm, chic, trendy ankle boots online when I stumbled across fashion brand Ted Baker's website I fell in love with the banana shaped heels. The almond color is a neutral color tone and should blend with my other fashion pieces.
I had purchased a gorgeous loose sweater cardigan from Choies a few weeks ago and needed a pair of ankle boots to accent my new loose sweater cardigan.
With the fall and winter season upon....it's time to think warm, warm, warm. What a better way than to wrap up in a loose sweater, apair of Woolrich women's Holly Spring leggings
,
and a pair of Ted Baker "SINERX ankle boots"
.
Are you a fan of the Ted Baker brand?
~--------------------------------------------------------------------------------~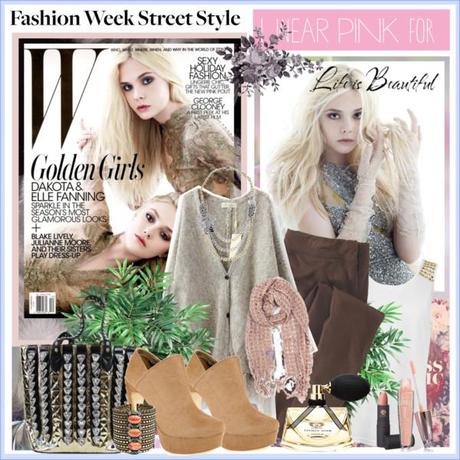 Dakota & Elle Fanning Fashion by
fashiontake-out
featuring bvlgari perfume