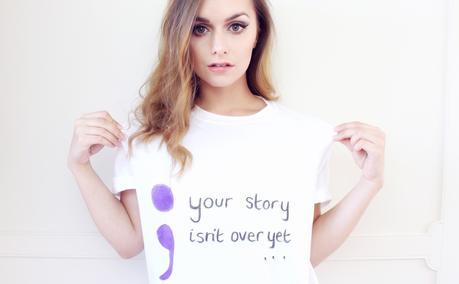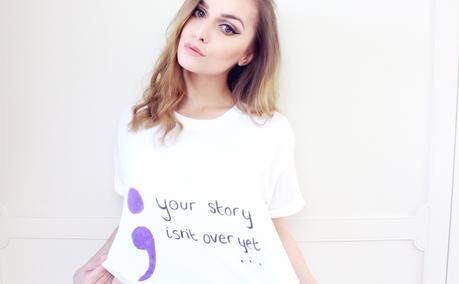 Something exciting is happening. Boohoo have teamed up with Style for Stroke to make a difference and raise money. & they have got us bloggers doing something pretty fun...


Boohoo challenged me and fourty-nine other social media influencers and bloggers to get in touch with our creative side and design a t-shirt surrounding our 'Famous Last Words'. However, it is not all fun and games - it is actually to support an amazing cause. The whole jist behind the designs, are to raise awareness for Style for Stroke and to raise money for those who have had and have to live with the effects of a stroke. In the UK there are currently around 1.2 million people who are doing so, isn't that a crazily high number?
So where do you come in? Well, this is essentially a competition. You can vote for your favorite design which will be made into a real-deal t-shirt sold on the Boohoo website where part of the proceeds will go towards the stroke association - cool, eh?! Some of the top social media people, including Naomi Smart & The Lean Machines have already designed theirs here, and they're available to purchase! If you like my design above, I'd love for you to click here and give me a little ol' vote - it only takes two minutes of your time and you just need your name & email address. I decided to use this quote because I believe that when bad things happen, it is not the end and there is a rainbow around every corner.
Thank you if you took the time out to vote for my design. I am so grateful to be included in this fun activity for such an amazing cause! What would your 'Famous Last Words' be? 

Facebook  - Twitter - Instagram - Bloglovin - YoutubeCheck out my May advertiser - The Beauty Baker!