Can you believe that this year marks the 40th anniversary of the iconic wrap dress from Diane von Furstenberg? She was 26 years old at the time she designed it! I do remember wearing one or two of them growing up and I'm sure a lot of you do as well. It was hugely popular in the 1970s, a period when women were becoming part of the work force and wanted to dress for success at work. This dress was the answer. It made women feel professional, yet still sexy and feminine. Women were looking for clothes that were bold and streamlined, clothes that would embrace the shape of their body. Diane coined the phrase, "Feel like a woman, wear a dress" in part to give women the confidence they needed to fit in. Not only was her wrap dress stylish and flattering on all body types, it also was versatile enough that that it could easily be transitioned from a work dress to an evening dress. Here's a fun fact: did you know that Diane's famous design wasn't originally a dress? In her own words, "It was designed as a wrap top like ballerinas wore that I put a skirt with. I then realized what a simple, sexy dress that would be". Here's another fun fact: she was inspired to design this dress after seeing President Richard Nixon's daughter Julie giving a speech while wearing a wrap top and skirt. The rest is history.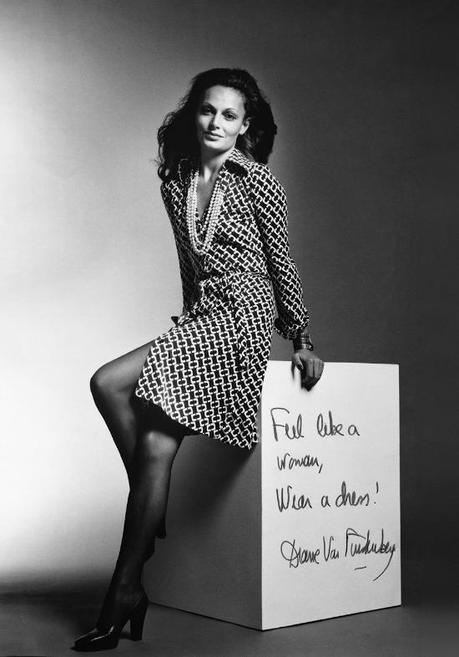 The wrap dress became an overnight success in 1975, with over 15,000 dresses sold in one week! More than 5 million dresses were sold from 1974 to 1976. Diane von Furstenberg's success placed her on the November 1976 cover of Newsweek. In the accompanying article, she was lauded as a new icon of female liberation and the most marketable designer since Coco Chanel. You couldn't ask for a better endorsement.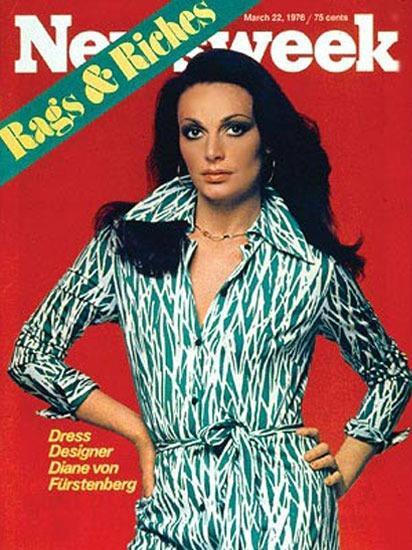 Much has been written about this incredible and beloved dress. So why don't I show you its beauty by way of a mini fashion show? Below is a picture of Jerry Hall modeling the dress in 1975 at a Diane von Furstenberg fashion show at the Pierre hotel in New York.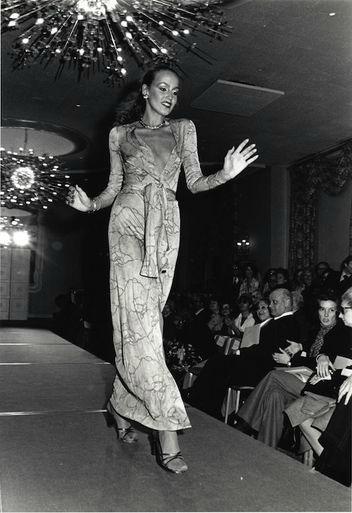 Actress Sybil Shepard wore one for the 1975 film Taxi Driver.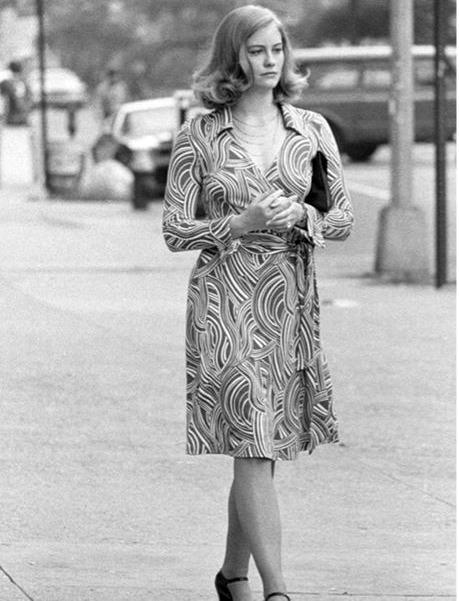 From a 1980 Vogue fashion shoot.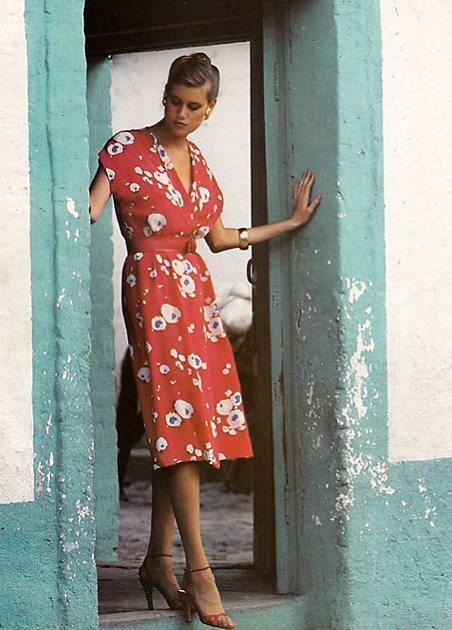 In 2004, Madonna wore a wrap dress to an event.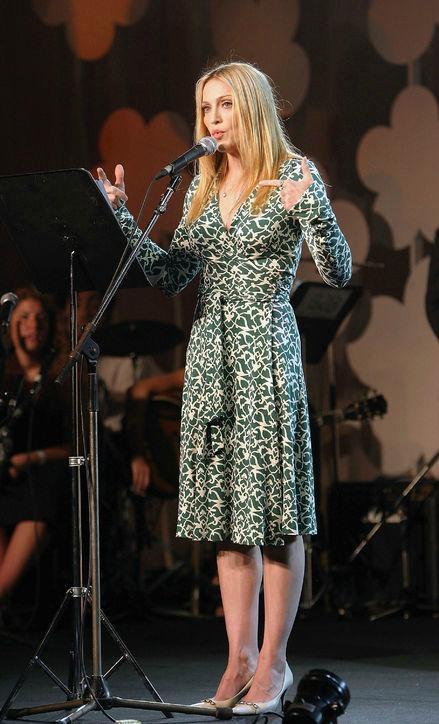 In 2011, a whitewashed cotton wrap dress was introduced.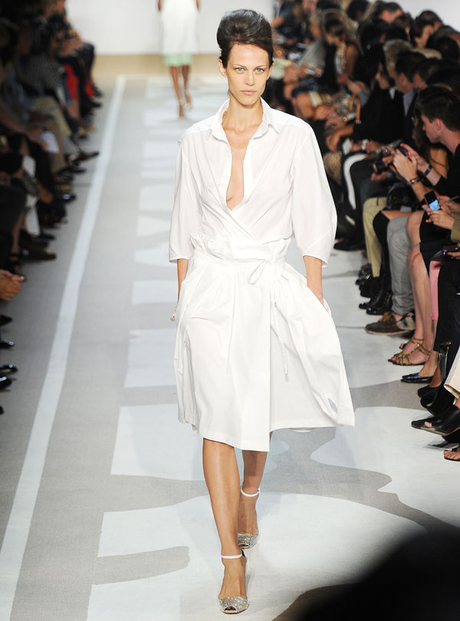 In the 2013 film, American Hustle, the female lead actress Amy Adams wore a vintage wrap.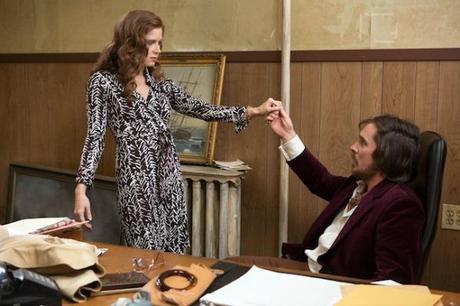 For her 2014 spring collection, Diane designed a beautiful a pale gray overlay sequin wrap cocktail dress.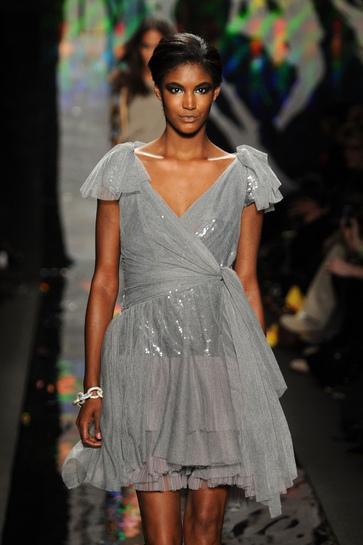 Here's another one from the 2014 spring collection.  A stunning blue and white dress with a flirty lace hem. Sexy!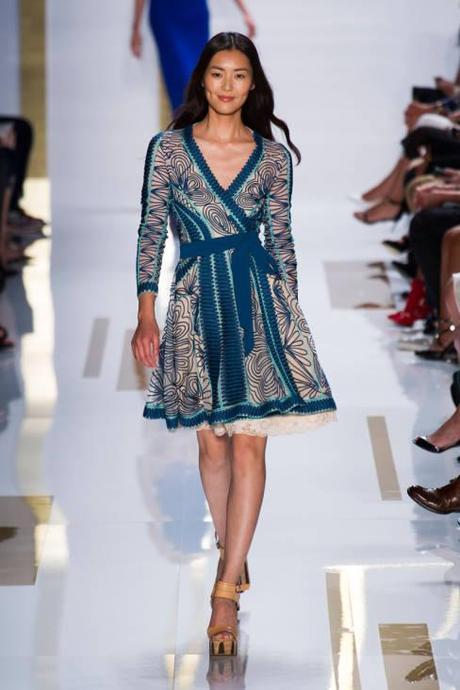 These are but a few examples. There are so many wrap-dress designs that it's extremely difficult to pick favorites. But as you can see, not much has changed over the years in the design of these dresses. I wanted to highlight dresses from the past four decades to show you that Diane von Furstenberg has kept true to her word on the wrap dress. They're sexy, feminine and carefree. Finally, to celebrate this incredible 40 year success, I want to tell you about a public exhibition on these dresses in Los Angeles at the Wilshire May Company Building, adjacent to the Los Angeles County Museum of Art. It's called (very appropriately) the "Journey of a Dress", and it's billed as an exhibition that epitomizes the designer's fearless, fresh, feminine and feminist designs. It wraps up (no pun intended) on April 1st.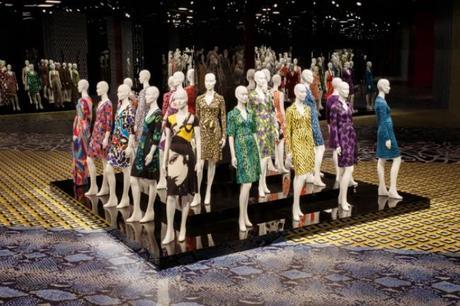 I wish I were there to view this once in a lifetime exhibition.
Simone