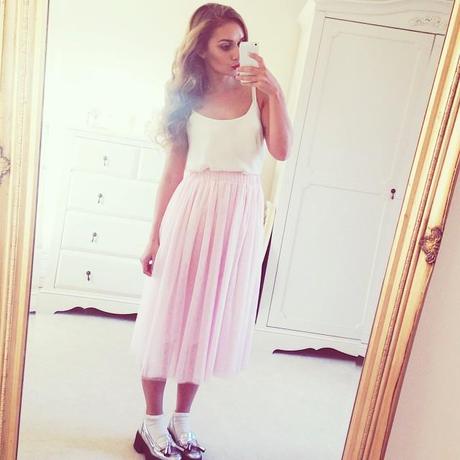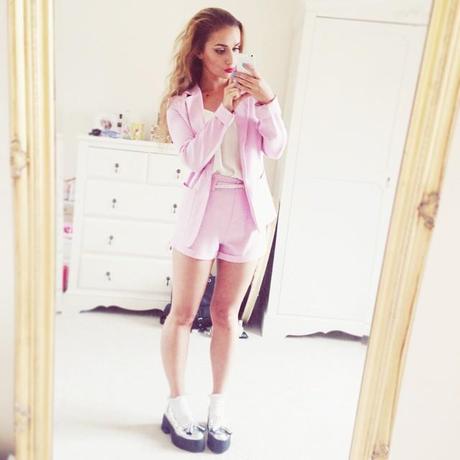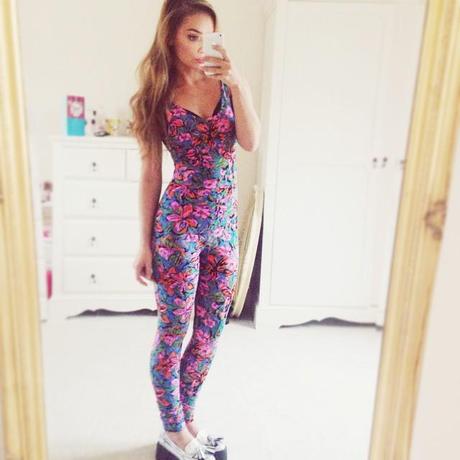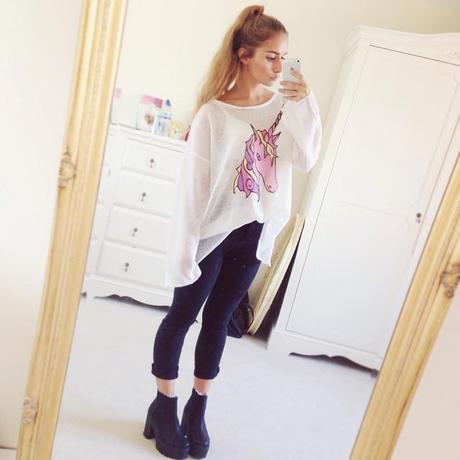 A lot of the time I like to
Instagram
what I'm wearing, whether it just be to go to University or for a night out. Today I'm sharing four of my favorite outfits that I've posted on my Instagram recently. The first featuring a new found love for Tulle Skirts.
This one is actually an old-piece from
Pretty Twisted
, but you can find similar ones all around the high-street. I really want to buy so many skirts/dresses of this style, I've fallen in love with them after wearing my Betsey Johnson x UO dress for the
Cosmo Awards!
The second outfit is one of my favorite outfits
ever.
This beautiful two-piece
Short Suit
(in the sale!)
from
Missguided
got so many compliments the night that I wore it - I didn't want to take it off! It totally reminds me of a Clueless throwback and I definitely feel a bit like Cher Horowitz sassing about in this! The third is a piece that I was debating whether or not to keep, as it is waaaaay out of my comfort zone; Yet people on Instagram seemed to absolutely love it, so this
Motel Rocks Unitard
(in the sale too!) is staying with me for good. The last is an outfit I threw on for University the other week and it's a rare occasion where I wear jeans! I paired them with my amazing
ASOS Unicorn Jumper
and
River Island Chunky Boots
which are a match made in heaven. 
So that's a little round up of what I've been wearing recently - let me know which outfits you like in the comments! If you're interested you can go ahead and follow me over on
Instagram -
I'm posting all the time! Thanks for reading!

Facebook  - Twitter - Instagram - Bloglovin - Youtube


Check

 out my October Advertiser - Pink Is The New Perfect