Hi everyone,
Yesterday, between work and family time, I found myself with a little while to rest, so I got myself a cup of tea and turned the TV on, hoping to find something entertaining. Unfortunately this nice moment didn't last long, since I ended up watching "Granjero Busca Esposa", the equivalent of reality show "Farmer wants a wife".
I already knew about the show but watching it after a long day of work just made think my job was completely useless since that show had millions of viewers and shamelessly spread sexism every Wednesday night.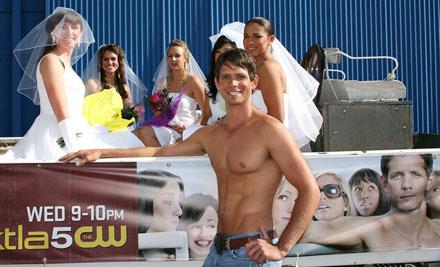 Beside the usual drama of these shows, this one in particular takes us back 50 years in the past.
A farmer with a nice house, some money and pets welcomes 2 o 3 women ready to fight to be the final farmer's lover. A real fairy tale, isn't?
But let's point out first that these women compete for a man they don't know, hence my question: Why?
Well, the concept of the show is apparently based on the fact that we, women, are ready to prostitute ourselves for a nice house and financial security. You know, because we can't get it ourselves, we have to look for a man to provide for us.
This show is so obvious it makes me sad: Do women have to be with a man to accomplish something? Do they only have their sex to help them get things in life? Is being with a man our ultimate goal in life? And is that what we want to raise our kids with?