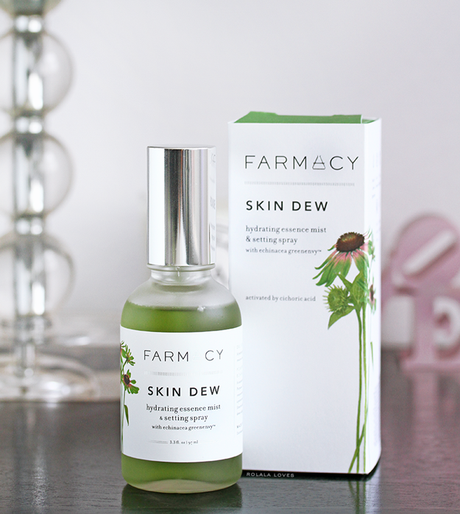 My serious obsession with skincare probably grew out of my long time love of Korean dramas where everyone has amazing skin. I mean everyone, even the men and the old people. And one of my aspirations is "chok chok" skin. Chok Chok is a Korean term that means moist and it describes a radiant, dewy skin appearance that looks fresh but not oily. This can be achieved through a fastidious skincare routine and one step that I find essential is setting my makeup with a facial spray as well as carrying one around to refresh and keep my skin hydrated during the day. Fact: I actually own more facial mists than nail polishes. I like to have different ones because some work better for certain skincare functions than others. In the winter, mists keep my skin from getting dried out from indoor heating and during the summer, they cool down and revive my skin and keep it from getting greasy. Of course I was intrigued when I found out that Farmacy offered their own version of a facial mist in this Skin Dew Hydrating Essence Mist since I'm already a fan of the brand. 
About the Brand:
Made with farm grown botanicals, Farmacy Beauty blends age-old wisdom with cutting-edge technologies. The brand has teamed up with local farmers in Upstate New York to create a unique line of irritant-free, bioactive skincare. The scientists and lab behind Farmacy are innovative experts in cosmetic formulation and research, and seek out nature's most novel yet effective ingredients. Their products are free of parabens, sulfates, phthalates, formaldehyde and artificial coloring and never tested on animals.
Product Claims: Farmacy Skin Dew Hydrating Essence & Setting Spray is a versatile invigorating essence that helps replenish radiance and moisture, while also setting makeup. The vitalizing and energizing mist contains a natural polymer, which acts as a natural humectant, helping attract moisture to the skin and providing hydrating effects for a moist, supple skin surface.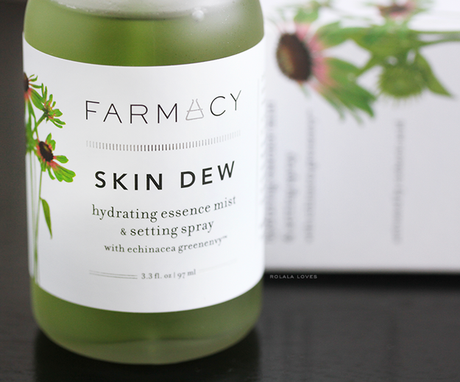 CONTINUE READING ≫
bloglovin'
| instagram |
facebook
|
twitter
| pinterest | google+ | feedly