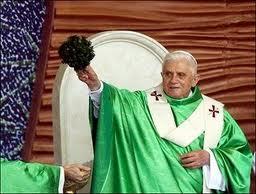 I don't agree with some of his ideas but the today resigned Pope Benedict XVI has been the most green Pope so far. From placing photovoltaic cells in the main auditorium of the Vatican to driving an electric car.
Let's hope that the next pope will continue this good work (and be more modern on other topics!) For more green achievements of Pope Benedict, click here.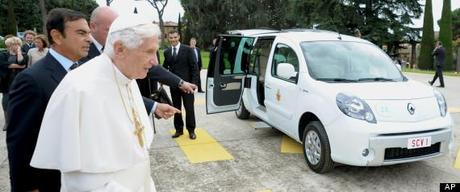 For more information:
National Geographic
.