Far From The Madding Crowd will be released May 1, 2015 and promises to be one of the best Period Dramas of 2015. It stars Carey Mulligan (Pride and Prejudice, The Great Gatsby), Michael Sheen (The Queen, Masters of Sex) and from what I can tell, Carey Mulligan does her own singing. While I am waiting for this one, I may reread the Far From The Madding Crowd, the sad tale of Bathsheba Everdene by Thomas Hardy. Or perhaps see one of the film versions, either Julie Christie's from 1967 or the newer Paloma Baeza version from 1998. All are well worth revisiting.

There are a few films which should have been in wide release by now which are being held up in distribution. I am not amused!


Effie Gray, which stars Dakota Fanning, Greg Wise and Emma Thompson was released to mixed reviews in the fall in the UK but is supposedly making it across the pond on April 3, 2015. It concerns the odd relationship between artist John Ruskin and his teenage bride. Fingers crossed! I love Emma Thompson and she wrote this one so I still have fairly high hopes.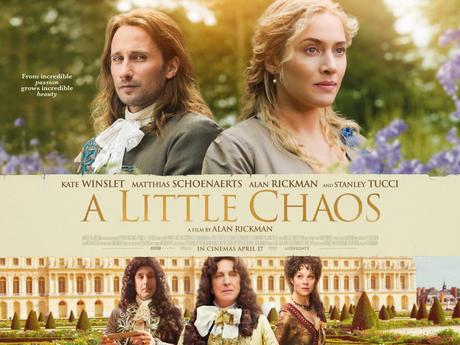 A Little Chaos has fared a bit better with reviewers, and yet has still had it's released pushed back to April 17, 2015. I hope they mean in North America, not just in the UK. Directed by Alan Rickman and starring Kate Winslet, Stanley Tucci and Rickman himself (not to mention newcomer Matthias Shoenaerts from Far From the Madding Crowd), it is an unlikely tale of two landscape gardeners competing to design a fountain at Versailles for Louis XIV.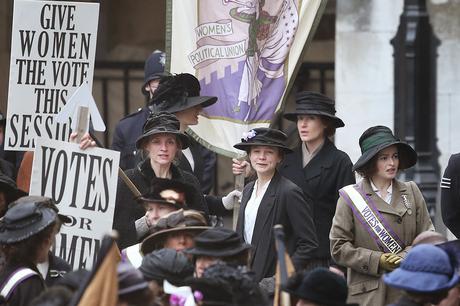 And if you can wait until fall of 2015, Suffragette is about the early feminists fighting for equal voting rights in Edwardian England. This one is star studded, with Meryl Streep as Emmeline Pankhurst and Carey Mulligan (I love her!), Helena Bonham Carter and Anne-Marie Duff as some of the suffragettes. My readers will know that this is a topic which I think deserves more attention. Some of my post links are below:
http://janeaustenfilmclub.blogspot.ca/2013/05/suffragettes-in-film-deeds-not-words.html
http://janeaustenfilmclub.blogspot.ca/2011/02/mary-poppins-and-suffragettes.html
http://janeaustenfilmclub.blogspot.ca/2013/05/iron-jawed-angels-american-suffragettes.html
So it would appear that 2015 will be a wonderful year for Period Drama! And now if only some film maker would take on a Georgette Heyer adaptation. Fingers crossed!
Cheers!