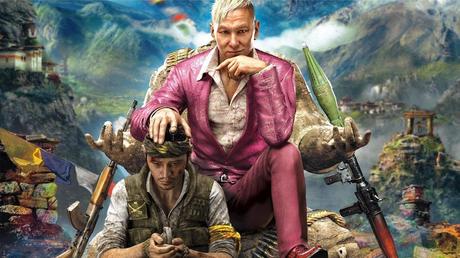 Far Cry 4 is now official and has a release date set for November and like previously rumored, it does indeed take place in the Himalayas.
Far Cry 4 will be available November 18 in the US and November 21 in the UK for PC, PlayStation 3, PS4, Xbox 360 and Xbox One.
It was developed in collaboration with Ubisoft Montreal, Red Storm Entertainment, Ubisoft Toronto, Ubisoft Shanghai, and Ubisoft Kiev.
Players will be thrust into Kyrat, a "breathtaking, perilous and wild region of the Himalayas struggling under the regime of a despotic self-appointed king."
Using a vast array of weapons, vehicles, and animals, players will "write their own story across an exotic open-world landscape."
"Following the success of Far Cry 3, we wanted to take the franchise to the next level and create a game that will surprise players and exceed fans' expectations," said Dan Hay, executive producer. "Given the unique setting, we feel Far Cry 4 will stand out as a top first-person shooter and we're eager to reveal more about the game in the coming months."
Customers who pre-order Far Cry 4 will receive the Limited Edition which includes Hurk's Redemption, a series of three single-player missions featuring Hurk from Far Cry 3's DLC.
The game will be shown at E3 this year.