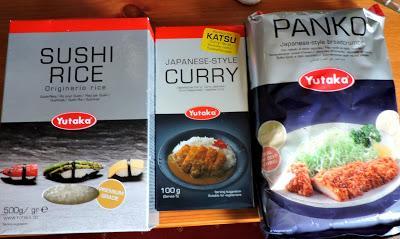 I was recently sent some products to try from Yutaka so that I could make my own  Japanese style Katsu Curry here at home.  I love to try new things.  
Yutaka Japanese Panko - Panko is light and crispy producing a crunchy crust. The breadcrumbs have a coarser texture than ordinary breadcrumbs giving a better texture to foods compared to standard breadcrumbs. Japanese Breadcrumbs are more delicate and absorb less oil than western breadcrumbs. 
Yutaka Sushi Rice - Short Grain Rice, Originario rice, Premium Grade 
Yutaka Japanese Style Curry (Katsu) - Japanese-Style Curry.  Suitable for vegetarians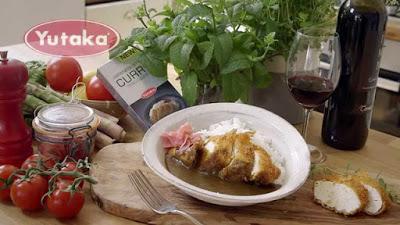 I was very keen to try it.  I love Japanese Katsu Curry.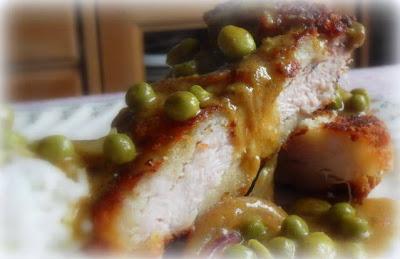 I added Edamame beans because I like them.  It was delicious.    
The Yutaka range of authentic Japanese food products was introduced to the UK market in 1995. The growing range now includes ingredients for sushi, sauces, soups, rice, noodles and "easy to use" meal kits. Having been the first in the market, the brand continues to be the leading authentic Japanese range in 16 countries across Europe and the Middle East.
Tazaki Foods, the name behind the Yutaka brand, was the pioneer of Japanese food in the UK when the company opened the first Japanese restaurant in the country over 35 years ago. Since then we have been the leading supplier to the Japanese restaurants, hospitality industries and food manufacturers in the UK. It is these many years of experience in dealing with authentic, flavoursome food of the finest quality that goes into the development of every Yutaka product – demonstrating the Japanese meaning of Yutaka being "Good Harvest".
Curry is now one of the most popular dishes in Japan, even rivalling sushi. Katsu Curry was developed in the 1940s by a customer at Swiss Grill who wanted katsu (a piece of deep-fried breaded pork or chicken) in curry sauce. This take on curry has been reintroduced into the UK and is taking the country by storm. It's a straightforward dish of chicken fried in Panko breadcrumbs and served with rice and a curry sauce.
Japanese food company Yutaka has made it even simpler with the introduction of their Katsu Curry sauce. Its mild flavor will take you back to those curries your grandparents used to make. It comes in a 100g block, which makes curry sauce for up to 5 people. The blocks are also perfect for making Coronation Chicken, gravy and even spicing up a soup for the cold winter months.
 Yutaka's Katsu Curry Sauce is available from Sainsburys & Tescos.