Buddhism in Himachal Pradesh was introduced by the great Mauryan Emperor Ashoka. It was under his reign that numerous stupas were constructed in the state of Himachal Pradesh. Though the state has majority of Hindu population, yet the Buddhist influence is prominent in the state. One of the prominent reasons is the residence of His Highness Tenzing Gyatso, the 14th Holy Dalai Lama. During the Chinese invasion in 1960, in Tibet, the exiled Dalai Lama and his Tibetan followers took shelter in Mc Leodganj, the then British cantonment. It is all because of his keen efforts that the Tibetan culture progressively flourished in Himachal Pradesh and became a prime center for Tibet Buddhism. The cultures of Tibet and Himachal Pradesh have perfectly merged into each other. 
Home to numerous gompas & monasteries, and great Buddhist art & culture, the state draws in numerous Buddhist followers and learners from all across the world.

Himachal Tourism Packages

have also played a vital role in promoting Buddhist tours in Himachal Pradesh. Some of the famous Buddhist pilgrimage destinations in Himachal Pradesh are accounted below:
McLeod Ganj
: Snuggled in the region of Dharamshala, McLeod Ganj, is a booming center for Tibetan Buddhist followers. The region has been the residence of the Dalai Lama of Tibet for about four decades. Moreover, the headquarters of the Tibetan government-in-exile are also located in McLeod Ganj. It is also a famous center for Buddhist teachings and the Kalchakra ceremony.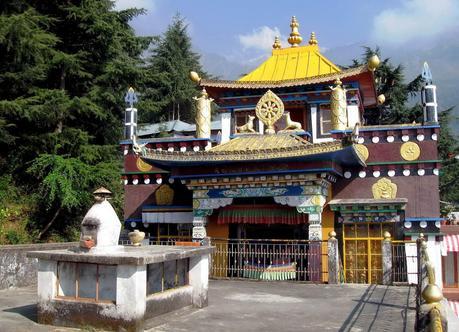 Rewalsar
: Rewalsar in the district of Mandi is held sacred among the Buddhist devotees as it is believed to be the place from where Guru Padmasambhava started his journey to propagate dharma. Also known as Guru Rimpoche, the Precious master, it was owing to his efforts that Mahayana Buddhism spread in Tibet. The Rewalsar Lake with two Tibetan monasteries on its opposite side is believed to inhabit the spirit of Guru Padmasambhava.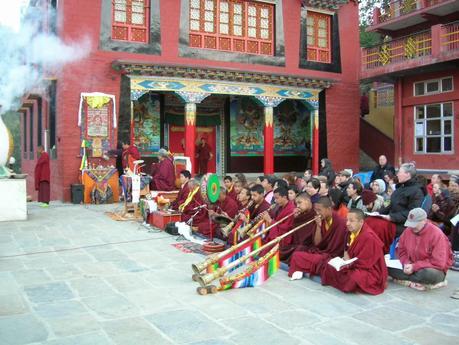 Lahaul Spiti
: The valleys of Lahaul & Spiti houses prominent & famous Buddhist monasteries and Gompas that are highly revered among Buddhist tourers & followers. Some of the famous monasteries in the region are Key Gompa, Saskyagongmig Gompa, Dhankar Gompa, Tabo Monastery, Gungri Monastery etc. A vital center for India Buddhist pilgrimage tour, Lahaul & Spiti attracts numerous Buddhist pilgrims and devotees from various parts of the world.