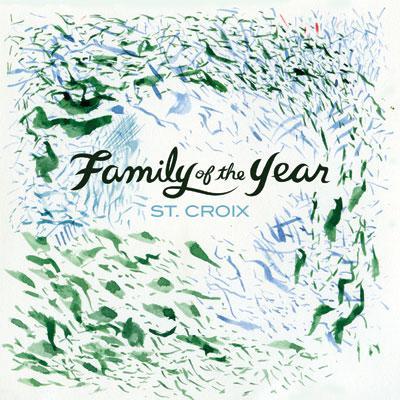 If you're familiar with SoCal-based Family of the Year (@familyoftheyear), you already know (and probably love) their über-poppy beach sound. If not, though, their new EP St. Croix is a fantastic introduction. Boasting the same upbeat tunes found on previous releases, St. Croix croons with instrumental brightness and melodious choruses, making for a very easy listening experience. This release also features more electronic accents (e.g. "Living On Love"), which in my opinion,were a smart addition to their typically acoustic sound.
I would claim the infamous and highly cheerful "Chugjug" as my favorite track on St. Croix, but its presence on 2010′s Through the Trees makes it somewhat ineligible. In lieu of that technicality, my favorite tracks are the tropical-meets-indie "St. Croix" and it's counterpart, a remix by Hooray For Earth. It's not often you find a really well crafted remix, but HFE generally always deliver.
Though they could have progressed a bit further from their usual sound, the consistent quality found on St. Croix should never be frowned upon. Be sure to check out the EP and wait patiently for their full-length release in 2012.
St. Croix EP by Family of the Year