My mother had to stay the night in Crimson Hotel Alabang a couple of weeks ago for a work thing (they held a planning session for 2016) and since my brother and his family were over at the house for the weekend, it was decided that the whole family would have lunch at the hotel's famous Café Eight.
That was a total treat for me because out of all of the hotels in Alabang, Crimson Hotel has the only buffet spread I've yet to try. I stopped working in the Alabang area just right after the hotel opened so I had very few chances to check them out.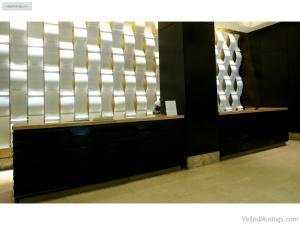 Reception area's a bit cramped
The lobby to the hotel was sort of small, I think, and a bit disjointed from the rest of the building. I guess they had to make weird architectural arrangements to make way for the commercial units renting out the other floors in the building.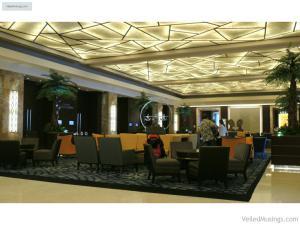 The lobby on the eighth floor, however, was gorgeous.   My nephew had more than a few photos taken in this place.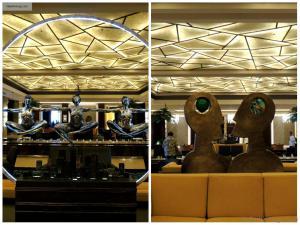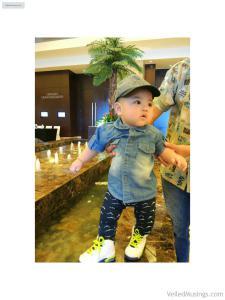 My super handsome nephew
The lunch buffet spread was pretty decent, although probably a little bit underwhelming considering that it was a Saturday.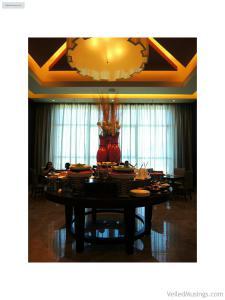 Their salad selection was actually pretty impressive – they had all sorts available and the presentation was just gorgeous.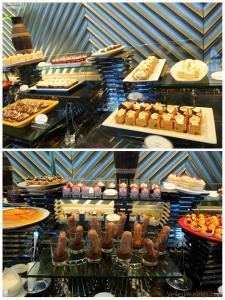 My sister-in-law and I attacked the dessert table with so much gusto that I was barely had enough space in my tummy for the main courses.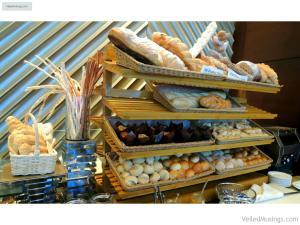 There's the standard Japanese food station, although they used cheese in their rolls. I don't know if that's standard practice but it was the first time I've tasted it.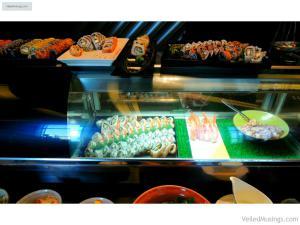 They also had a crepe making station besides the ice cream display.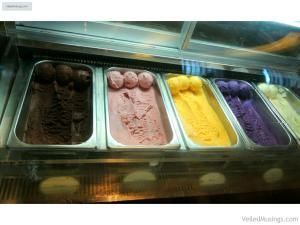 After stuffing ourselves full, the whole family decided to go for a walk and check out the pool deck. Of course yet another impromptu photo shoot of my nephew ensued.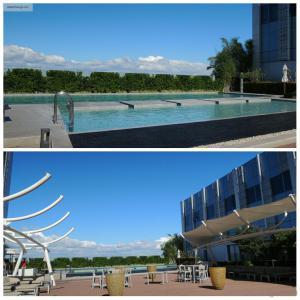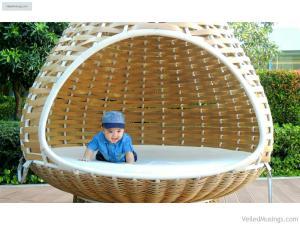 I'd definitely go back to Café Eight.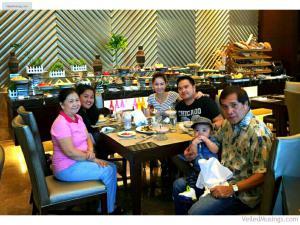 Filinvest City › Eighth Floor, Crimson Hotel, Entrata Urban Complex, 2609 Civic Drive,Filinvest City, Muntinlupa City