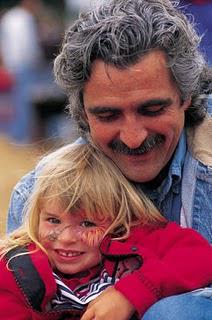 The Family Justice Review published an interim report today. It's 232 pages long and responses are required to the consultation questionnaire by 23rd June.
Buried deep in the report is the recognition that grandparents can have an important role to play in a child's life and that, so far as practicable, a child should continue to have a relationship with them regardless of parental separation. There is also recognition that there should be a presumption in favour of shared parenting.
The report does not, as some journalists were initially suggesting, change the law and if anything recognises that family dynamics are inevitably complex especially following relationship breakdown, meaning that a one size fits all approach is never appropriate. Needless to say it is already being criticised by some fathers' group for failing to go far enough (sharing the responsibility of parenting isn't the same as equalising time between parents) and sadly for grandparents it suggests that there will be a continuing need for them to seek leave of the court before making an application; so there are no deemed presumptions or recommended procedural changes there either. The trouble is the rhetoric always sounds fine; dealing with the reality, as any family justice professional will vouch, is a different matter.