About the book: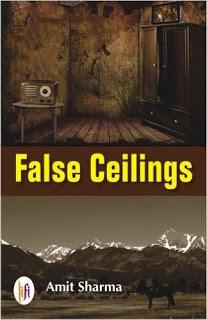 Born in the lush mountains of Dalhousie, Shakuntala is a pampered child of a wealthy builder. On her wedding night in 1946, she is gifted a secret to use wisely when the time comes. From the green valleys of Dalhousie to a village in Punjab reeling under the communal violence of 1947; from the Delhi of 1950s with its intoxicating smell of freedom to the Delhi of 1970s soaked in the hippie culture, the cancerous secret breathes with her, infects her. It is accidentally passed down, hidden under insecurities and jealousies, locked in its meaninglessness and leaving a trail of ruin. When her great-grandson accidentally discovers the secret, he is perplexed by the malice that flowed in his family's blood. Was it just the secret or his family would have destroyed itself even in its absence? Why was their love never greater than their unsaid expectations from each other?
My Review
 The story spans across generations and mainly focuses on the pre-independence and post-independence days. The story talks about the hustle and bustle of life and particularly about a family who has a false ceiling. The mystery lies in the false ceiling but throughout the entire story the false ceiling remains a mystery to be unearthed.
I felt like the story is trying to keep the elements of the false ceiling a secret. The story shows the lives of horror and uncertainty during the Independence days and how tough is it to take decisions in those turbulent times. You will feel the heat as you go through the pages and how a life can turn upside down when you have no idea about what will happen next.
The things in the false ceilings unearth itself in the last part of the book, and then will you understand why it was kept hidden for decades.
I really had a great time reading the novel and had a glimpse of the days people must have faced during the Independence days.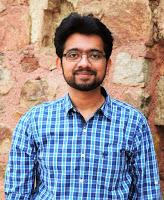 About the Author:
Having studied M. Tech in Computer Science from Kurukshetra University, Amit Shara is currently working as a Software Engineer in TCS for a decade now. His wife is a teacher and they are blessed with a daughter who is in her terrible twos.
He can be found at-
https://amit-sharma.co.in
https://www.facebook.com/AmitSharmaAuthor
https://twitter.com/AmitSharmaX