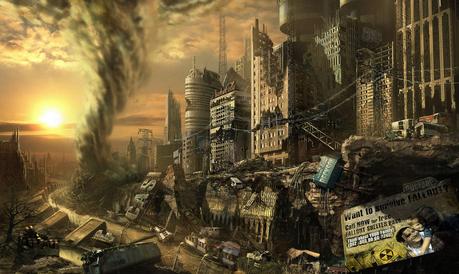 Fallout 4′s setting, plot and general existence have been leaked from a set of allegedly leaked documents.
Kotaku got hold of a set of documents including scripts and character descriptions, which it claims related to a casting call for a project codenamed Institute.
Although the word Fallout is not used in the documents, the casting director is the same as worked on Dishonored and The Elder Scrolls V: Skyrim; the script references locations which appeared in past Fallout games; and the famous line "war never changes" is included – although the player character narrates this opener this time around, having awoken from a cryogenic sleep chamber.
The script describes a character called Preston Garvey, who sends the player to salvage a fusion core from a museum in the Commonwealth, a location reference din other Fallout media. Other characters include a radio DJ called Travis Miles and an engineer called Sturges.
Particularly interesting is the script's setting in and around Boston, Massachusetts, as it lines up with 2012 rumours that Bethesda was spotted scouting at Massachusetts Institute of Technology.  Bethesda has not commented on the matter as of yet.