To me, it certainly doesn't feel like Nov 26th. I'm not use to this desert weather. I should be sledding, having snowball fights, sipping hot cocoa in my pj's while playing video games or reading a good book. *huge sigh. I feel like I've been catapulted into the twilight zone. Nothing really makes sense in my world right now. I pretty much take it one day at a time and fill my mind and heart with memories of this time of year back home. All my friends back home are complaining about the weather and falling snow and me? All my heart really needs is a good day surrounded by white. 
A silent morning after the first snowfall before anyone makes their first foot print in the snow. The snow capped mountains in my view as I drive to my favorite coffee shop. The cold brisk in the air that makes you feel so alive. Seeing your own breath right before your eyes. Holding hands with that special someone as you walk through the slush. All things I could really use in my life right now.
I guess I can't complain too much. Many people would give anything to have 60 degree nights and 80 degree days. I on the other hand, feel lost. I'm discovering a new Stephanie and a new way of life here in the desert but lets be real, this is a phase. And until the next chapter, I fully intend on making the most of my time here. Plus, I can FINALLY wear Fall pieces.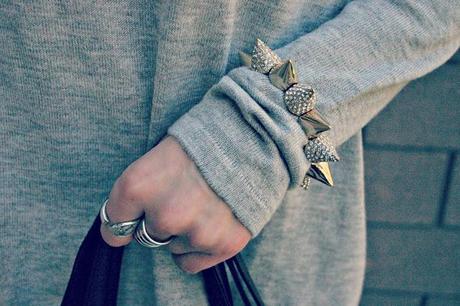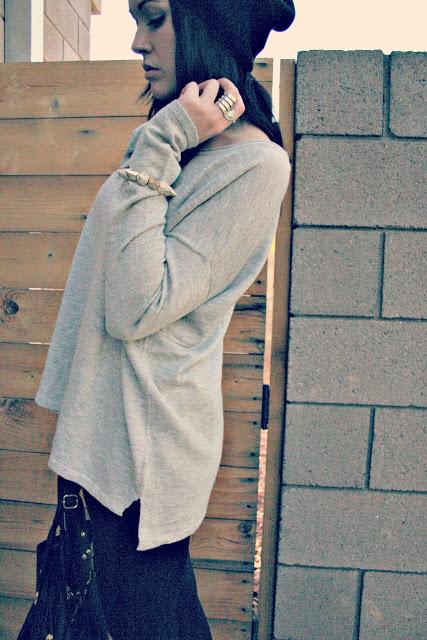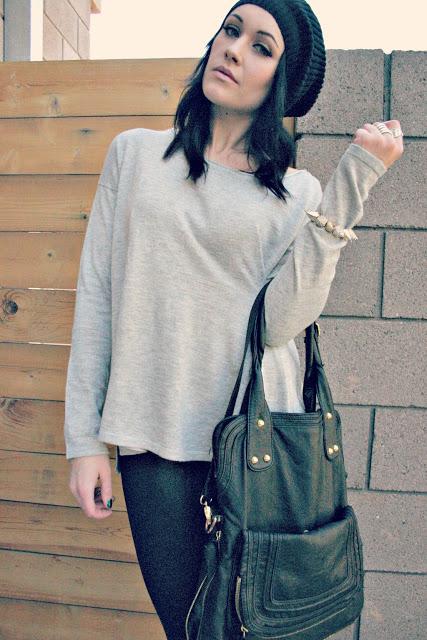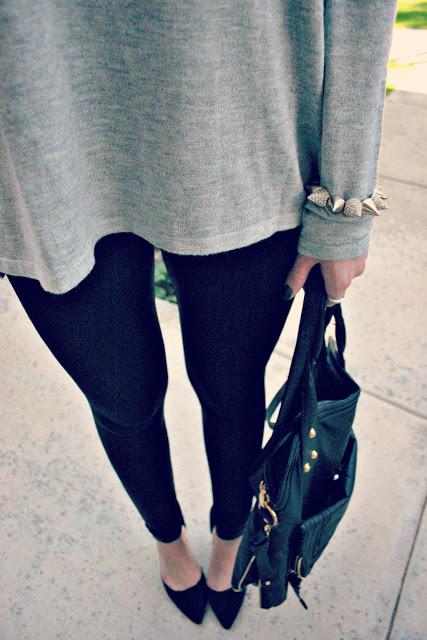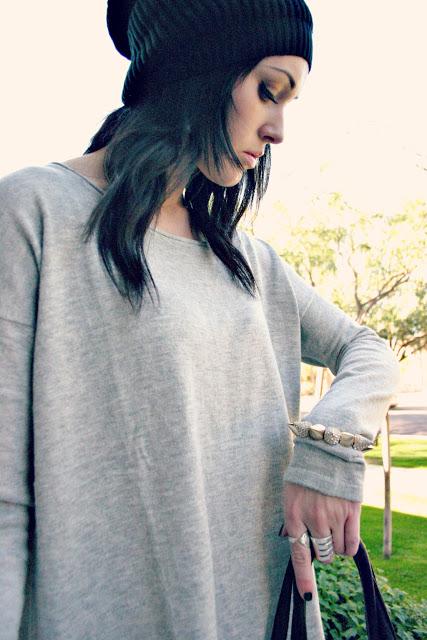 {Sweater- H&M $10 on sale, Leggings- American Apparel, Tote- Boutique in SLC, Rings- FRESH boutique in SLC, Beanie- Nordstrom (old)}