By Katherine Crouch
I've loved the oxblood color since it first became popular, about a year or two ago. This year it's back for fall and it is better than ever. I've compiled a collage of my favorite pieces for fall. Whether you want a major piece of the color, like this amazing Alexander McQueen jacket, or just a little splash of it, like the Essie "Berry Naughty" polish; oxblood is actually a versatile color that can be worked into any wardrobe. I think it pairs well with jewel tones, black, and gold. Which piece is your favorite?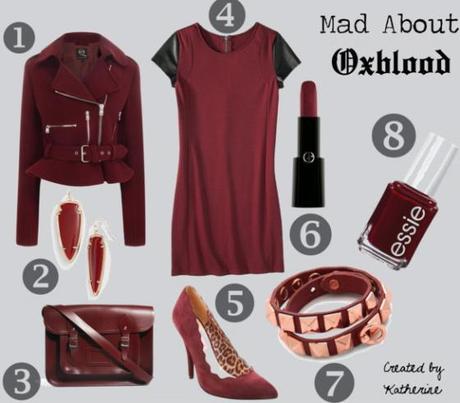 Jacket: Alexander McQueen
Earrings: Kendra Scott 
Bag: Asos
Dress:  Target
Shoes: Betsey Johnson
Lipstick: Armani
Bracelet: Linea Pelle
Nail polish:  Essie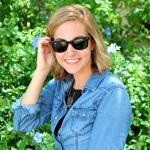 About the Guest Blogger: Katherine is from Series of Serendipity and is thrilled to guest post on Lex Loves Couture! She is from San Antonio Texas, but is at school at Baylor University right now so she is constantly traveling back and forth from Waco to San Antonio.  Katherine wants to be a high school English teacher (with style) and has always been drawn to fashion and all things girly. Her site is fairly new so she would love if you stop by and be sure to tell her what you think!