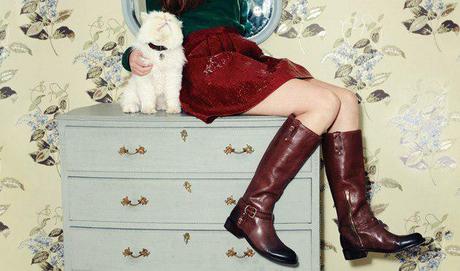 Copyright Lucky Magazine
This Fall, shoe trends are leaning towards the loafer, the high-heeled lace up boot, the mary jane and the flat knee-high boot.  I'm telling you, I can only stomach two of these trends and it's because they are the classic ones…
the mary jane; and
the flat knee-high boot
Lace up boots remind me of a one-room schoolhouse on the prairie or J. Lo circa 1998.  Neither are a very 2012 fashion forward picture.
Buying every trend that comes along will probably leave you in the poorhouse with no investment in timeless, classic pieces you can wear from year to year.  Take this time to buy a nice quality boot or pair of mary janes so that they last more than 3 months before they go out of style.  Plus, with a classic boot, you never have to worry whether you have missed the latest trend or that you are outdated.  Classic is always in fashion!
Here are some classic boots and mary janes that I found on Endless.com, which is quickly becoming one of my favorite websites.